Natural Stone & Rosewood Diffuser Bracelet with Cross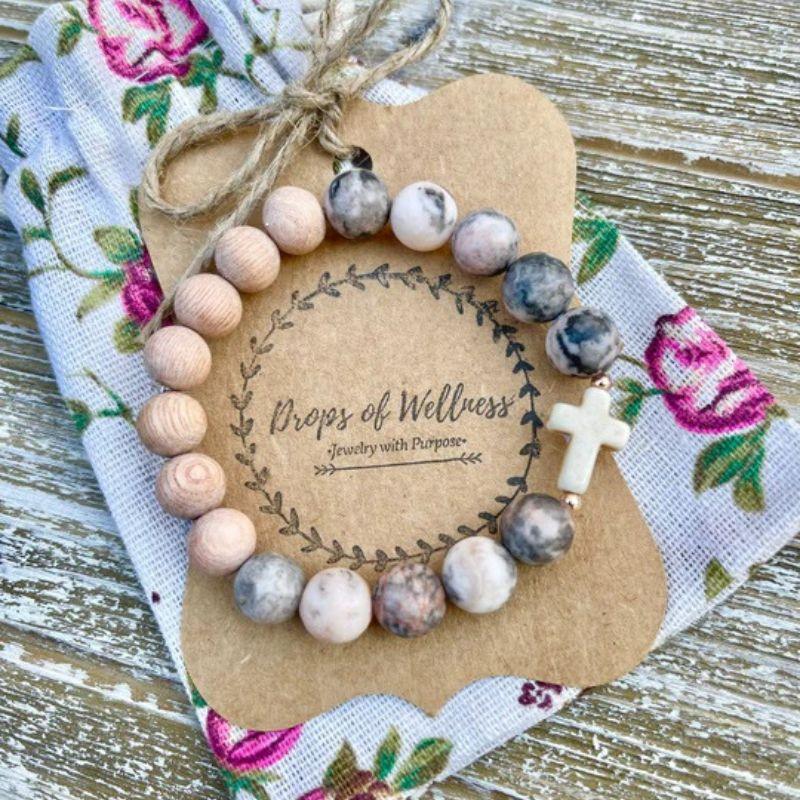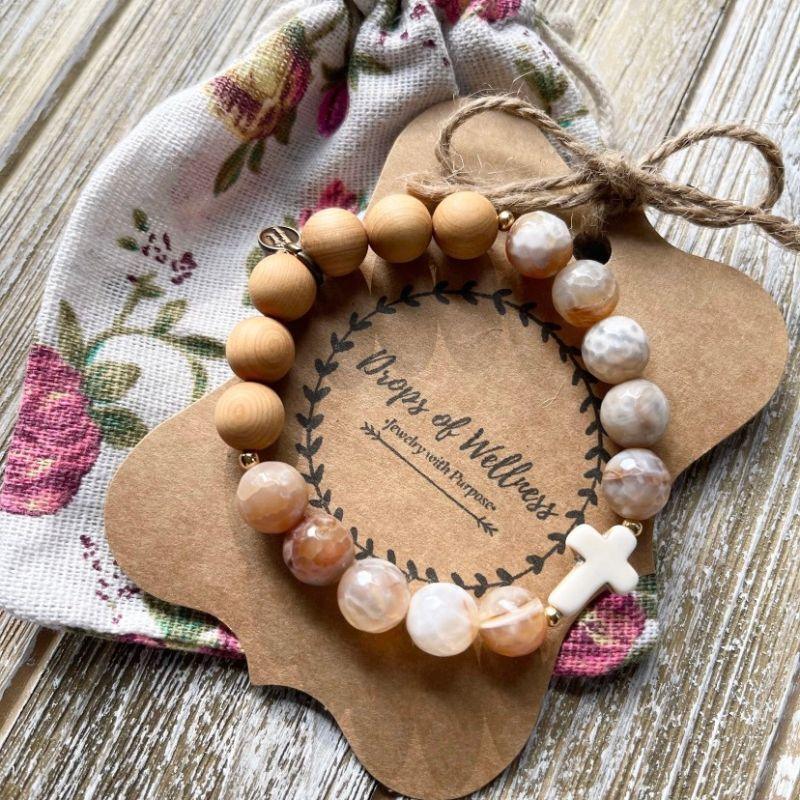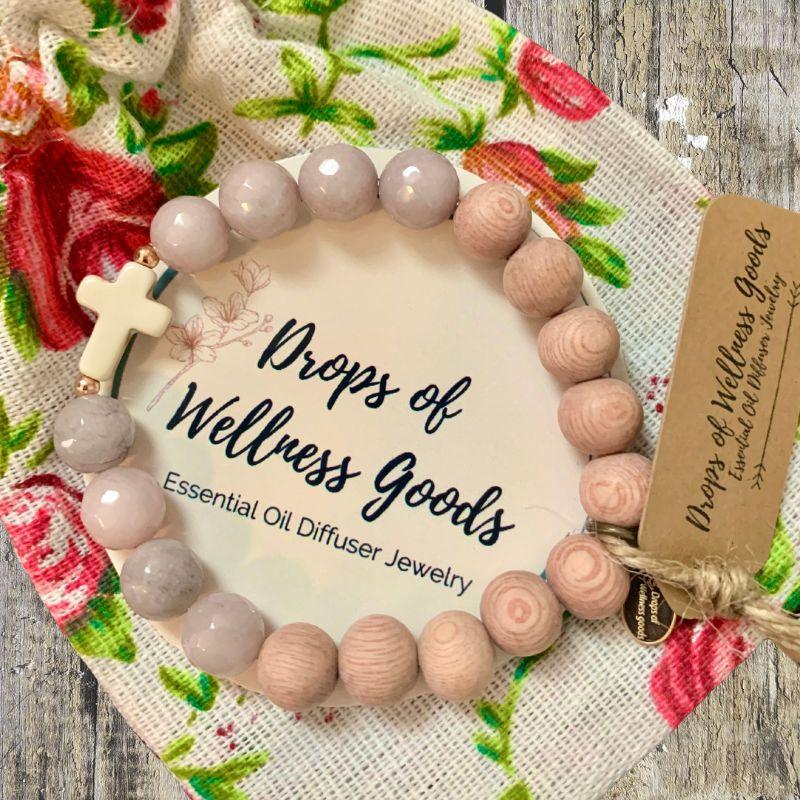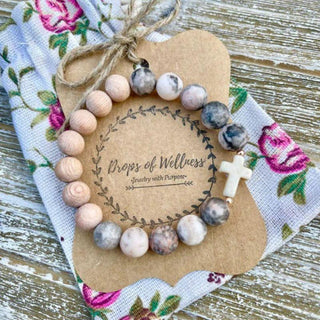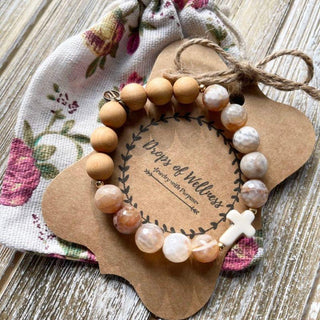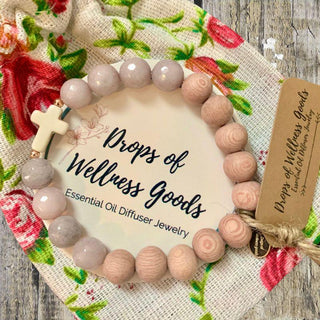 Natural Stone & Rosewood Diffuser Bracelet with Cross
Product Description
Description
Gorgeous stretch bracelets made of natural stone and raw rosewood beads diffuse  essential oils while proclaiming your faith in Jesus!
Each design features a white cross made of natural howlite stone.
Natural stone and rosewood beads are 8 mm - 10 mm in size and can be stacked with other designs or worn alone. 
Made with 1mm stretch cord that gives strength and allows for stretch.
Handmade in Hartville, OH
Comes with a reusable drawstring bag

Note:  this item can be shipped to a USA address only
THE BENEFITS AND USE OF ESSENTIAL OILS
Some essential oils can be calm and soothing, while others can be stimulating. They can also cleanse and purify the air of unwanted odors. 
Simply add 1-2 drops of essential oil to the raw rosewood beads to enjoy the aromatic benefits throughout the day. Re-apply as needed to maintain your preferred aroma.
 GET YOURS NOW!
Shipping
We pay shipping for USA orders of $100+. Shipping times and prices vary by product and destination country. It takes approximately 6-12 business days for orders to arrive at their destination, which includes processing and delivery times based on product purchased and shipment destination. Please email info@amelaschamber.com or call (916) 796-9757 with any questions.
Customer Reviews
08/25/2022
Jacqueline T.

United States
Wonderful product
One of my best buys ever. Beautiful I love the cross and it looks very elegant . The oils are top of the line! I bought lavander, lemon and peppermint . So far i've tried the lavander and peppermint. I suffer a lot of migraines and nausea and when i put the peppermint on the bead i felt the menthol as i smelled it and it helps with my nausea. I got two bracelets and i got one for a friend who is having dizzy spells and she loved it. She loved smelling it. She said she put some lemon on and she can't believe how soothing it. I gave 4 stars only because it's a little on the big side for me. Highly recommended !
08/26/2022
Amela's Chamber
So glad you're enjoying our new product line! My apologies that the design you chose turned out to be a bit big for you. I've updated the product description to include the length of the bracelet.
Each of our pieces tells a story of devotion to Jesus. (Read more...)