King of Kings Long Sleeve T-Shirt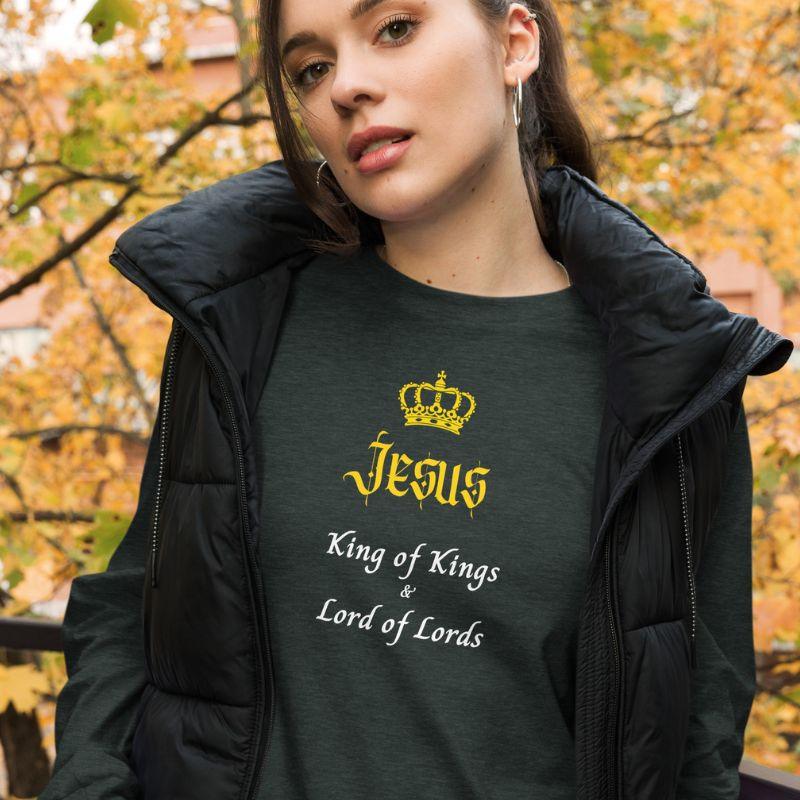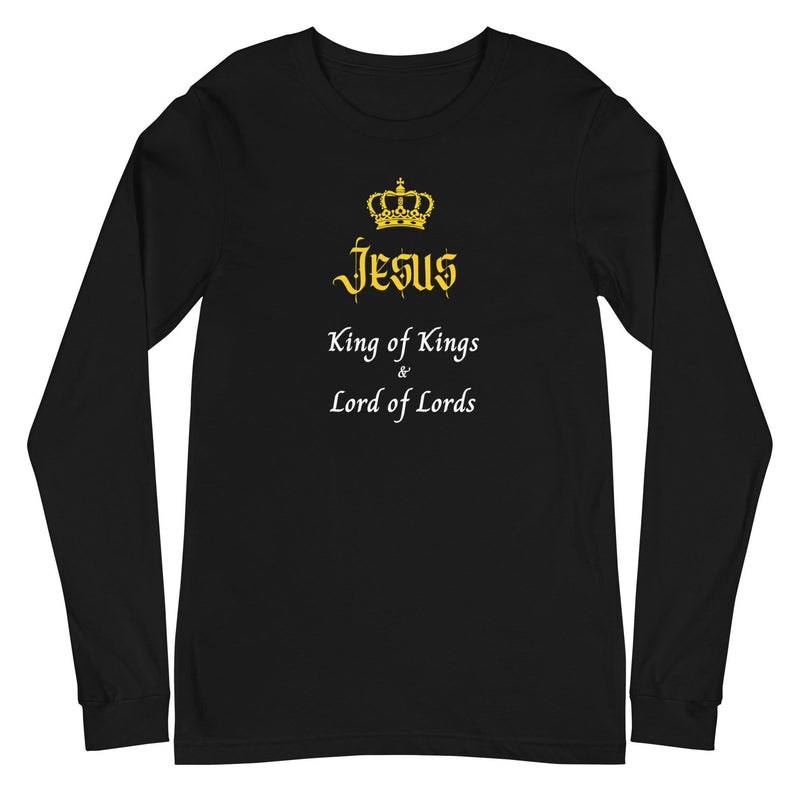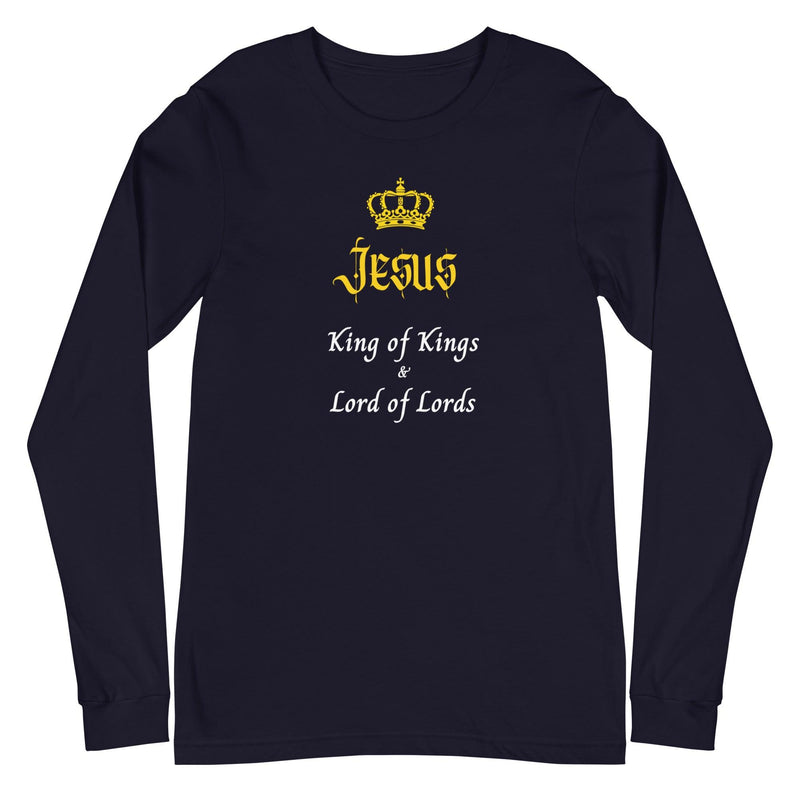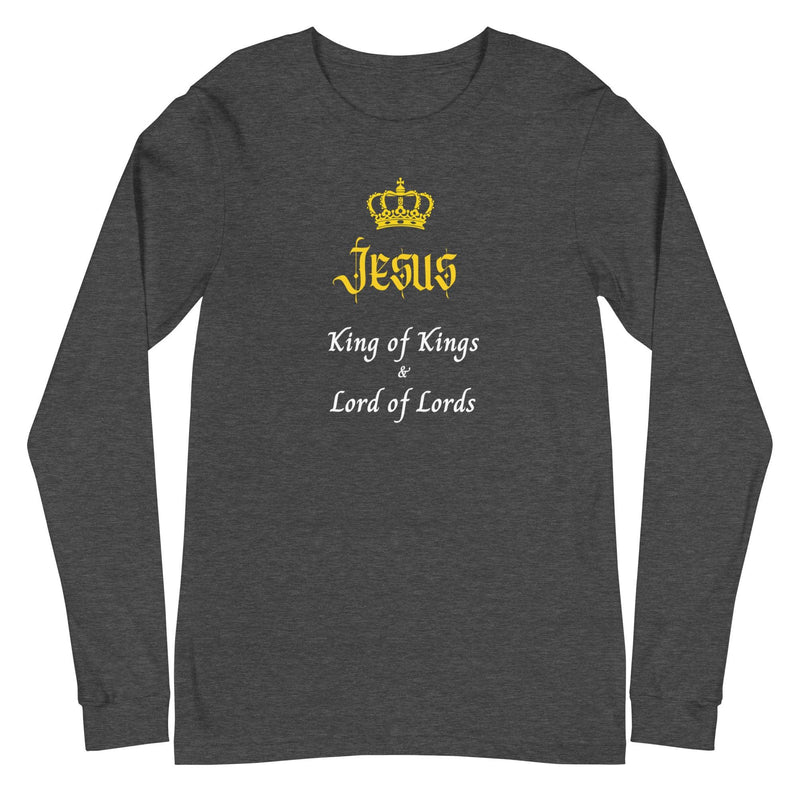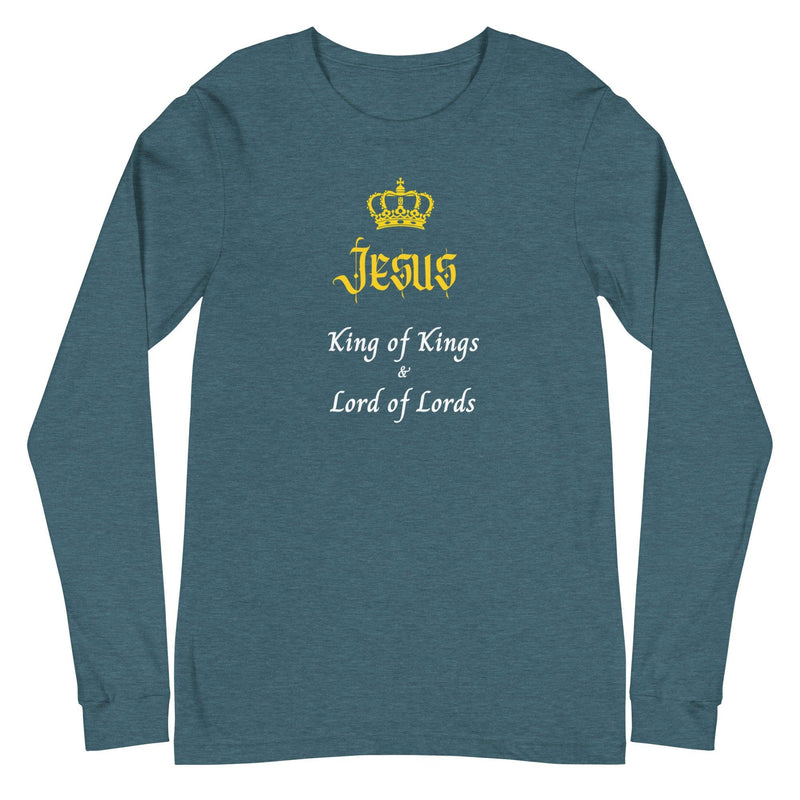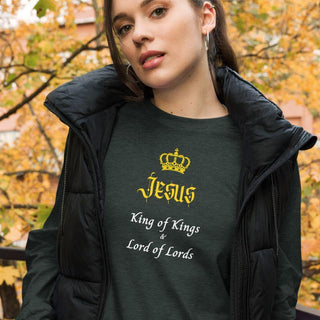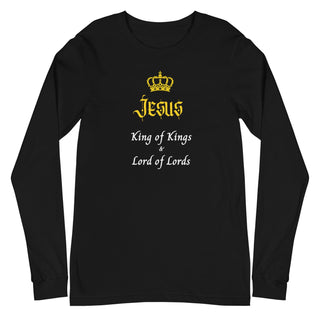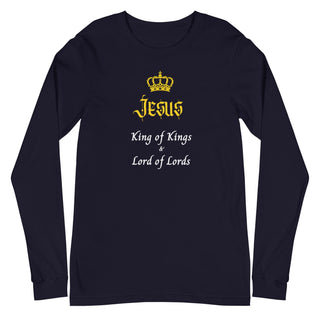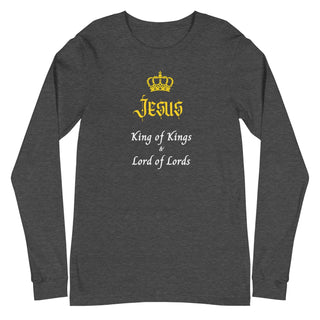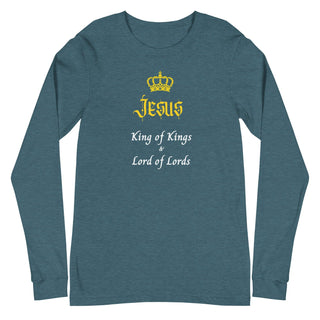 King of Kings Long Sleeve T-Shirt
Product Description
Description
Revelation 19:11-16 - I saw heaven standing open and there before me was a white horse, whose rider is called Faithful and True. With justice he judges and wages war. His eyes are like blazing fire, and on his head are many crowns. He has a name written on him that no one knows but he himself. He is dressed in a robe dipped in blood, and his name is the Word of God. The armies of heaven were following him, riding on white horses and dressed in fine linen, white and clean. Coming out of his mouth is a sharp sword with which to strike down the nations. He will rule them with an iron scepter. He treads the winepress of the fury of the wrath of God Almighty.  On his robe and on his thigh he has this name written:  KING OF KINGS AND LORD OF LORDS.
JESUS IS THE RIDER ON THE WHITE HORSE CALLED FAITHFUL AND TRUE
What a glorious eternal future of incredible triumph by our Lord and Savior awaits us! 

The Book of Revelation unveils future events such as the rapture, three series of judgments that will fall on the earth during the tribulation, the emergence of the Antichrist, the persecution of Israel and her amazing revival, as well as Jesus' second coming with His saints to the earth, the judgment of Satan and his followers, and finally, the eternal state. 
Chapter 19 describes the victorious second coming of Jesus, His victory over the AntiChrist and the False Prophet after the fall of Babylon.
Separate from the Rapture, His second coming begins the millennial kingdom, leading up to the final judgments and the appearance of the New Jerusalem. And we, His bride and followers will reign with Him forever!
PROCLAIM THROUGH THIS SHIRT THAT JESUS IS KING OF KINGS AND LORD OF LORDS!
Designed and printed in the USA on imported or USA materials
100% combed and ring-spun cotton
Heather colors are 52% combed and ring-spun cotton, 48% polyester
Regular fit
Side-seamed construction
Crew neck
Cover-stitched collar
2″ (5 cm) ribbed cuffs
Wash inside out on gentle cycle with cold water
GET YOURS NOW!
Shipping
We pay shipping for USA orders of $100+. Shipping times and prices vary by product and destination country. It takes approximately 6-12 business days for orders to arrive at their destination, which includes processing and delivery times based on product purchased and shipment destination. Please email info@amelaschamber.com or call (916) 796-9757 with any questions.
Each of our pieces tells a story of devotion to Jesus. (Read more...)