Lost Sheep Long Sleeve T-Shirt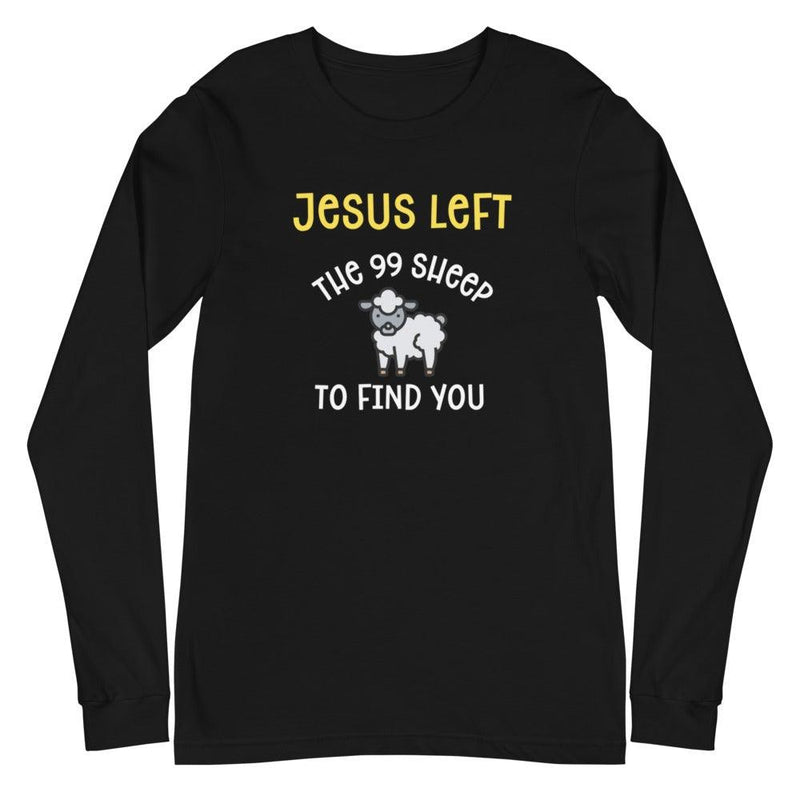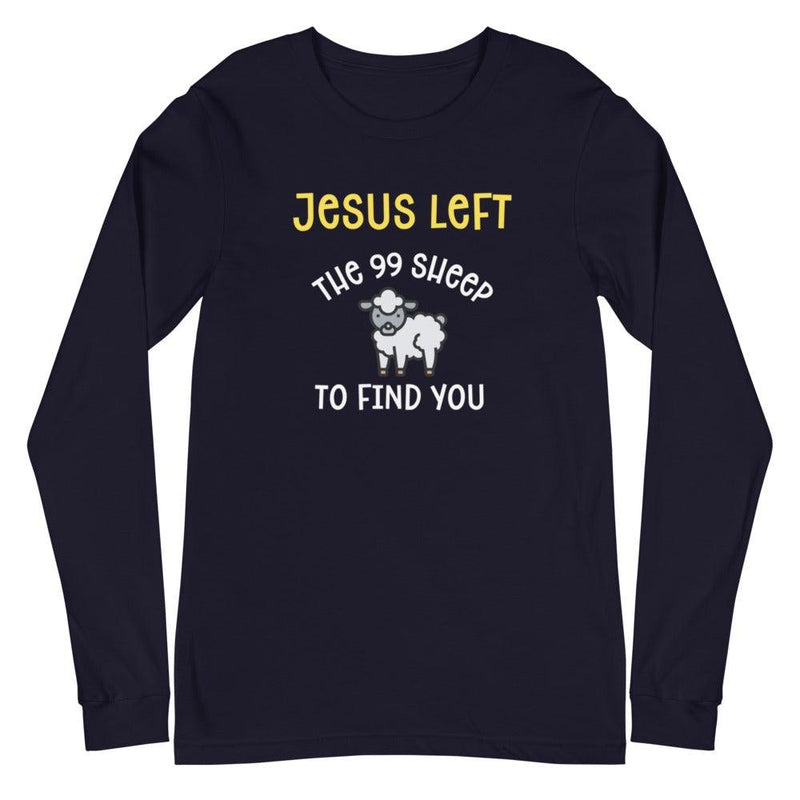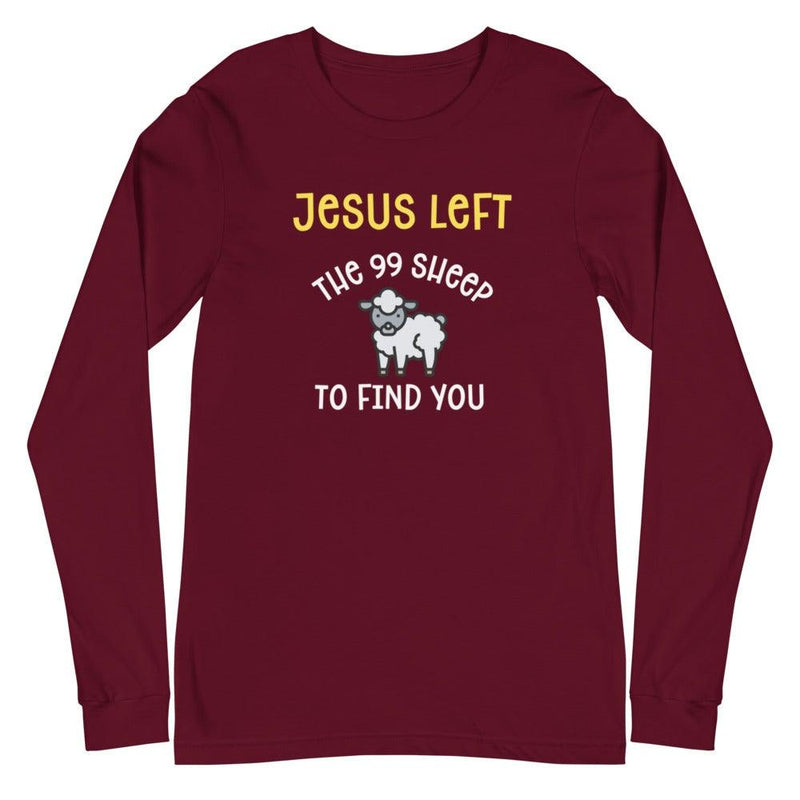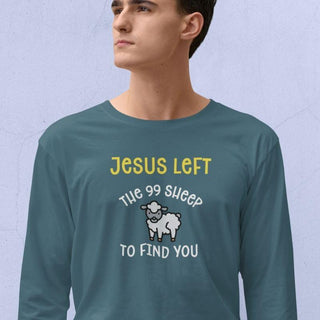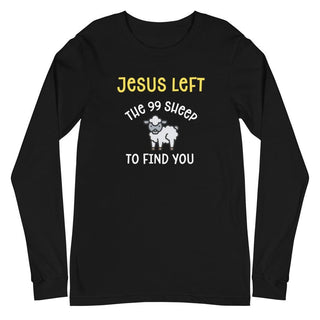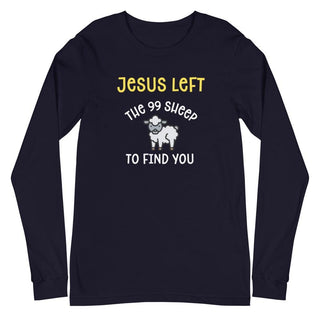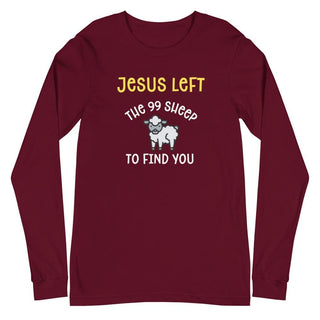 Lost Sheep Long Sleeve T-Shirt
Product Description
Description
atthew 18:12 - "What do you think? If a man has a hundred sheep, and one of them goes astray, does he not leave the ninety-nine and go to the mountains to seek the one that is straying?
Luke15:4 - "What man of you, having a hundred sheep, if he loses one of them, does not leave the ninety-nine in the wilderness, and go after the one which is lost until he finds it?
PARABLE OF THE LOST SHEEP
There are two places in the Bible that speak of the parable of the lost sheep. 
In these verses, Jesus speaks of Himself as the loving shepherd who leaves the 99 sheep to search for one that is lost.
The lost sheep in these two passages represent two different audiences - the wayward believer (Matthew 18), and lost sinner (Luke 15).
In both settings, Jesus, the Good Shepherd, came down from heaven to find His sheep who hear and recognize His voice. 
He chose to endure the Cross, for the joy set before Him, - seeking and calling His sheep, and placing them on His shoulders for the journey home.
What a blessed, comforting assurance! 
SHARE THIS POWERFUL MESSAGE WITH OTHERS
Designed and printed in the USA on imported or USA materials
100% combed and ring-spun cotton
Heather colors are 52% combed and ring-spun cotton, 48% polyester
Regular fit
Side-seamed construction
Crew neck
Cover-stitched collar
2″ (5 cm) ribbed cuffs
Wash inside out on gentle cycle with cold water
GET YOURS NOW!
Shipping
We pay shipping for USA orders of $100+. Shipping times and prices vary by product and destination country. It takes approximately 6-12 business days for orders to arrive at their destination, which includes processing and delivery times based on product purchased and shipment destination. Please email info@amelaschamber.com or call (916) 796-9757 with any questions.
Each of our pieces tells a story of devotion to Jesus. (Read more...)