Maranatha Rapture Ready 2-Sided Long Sleeve T-Shirt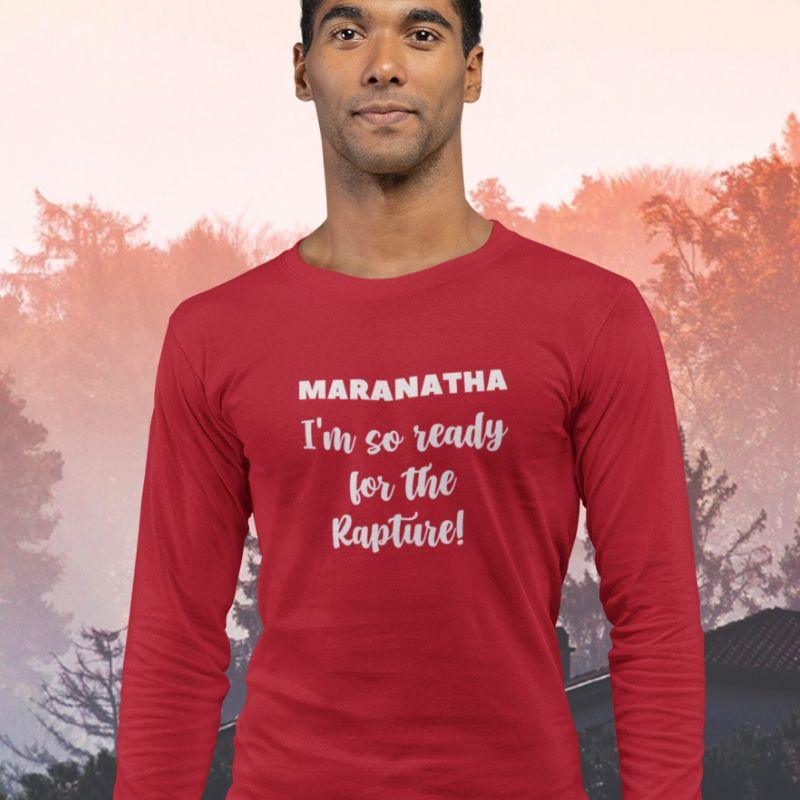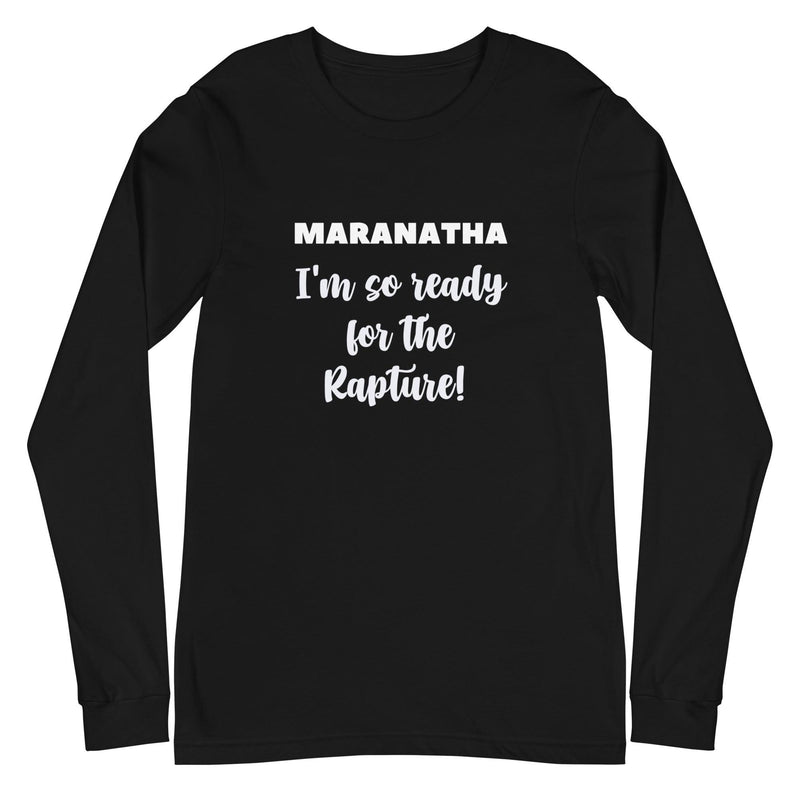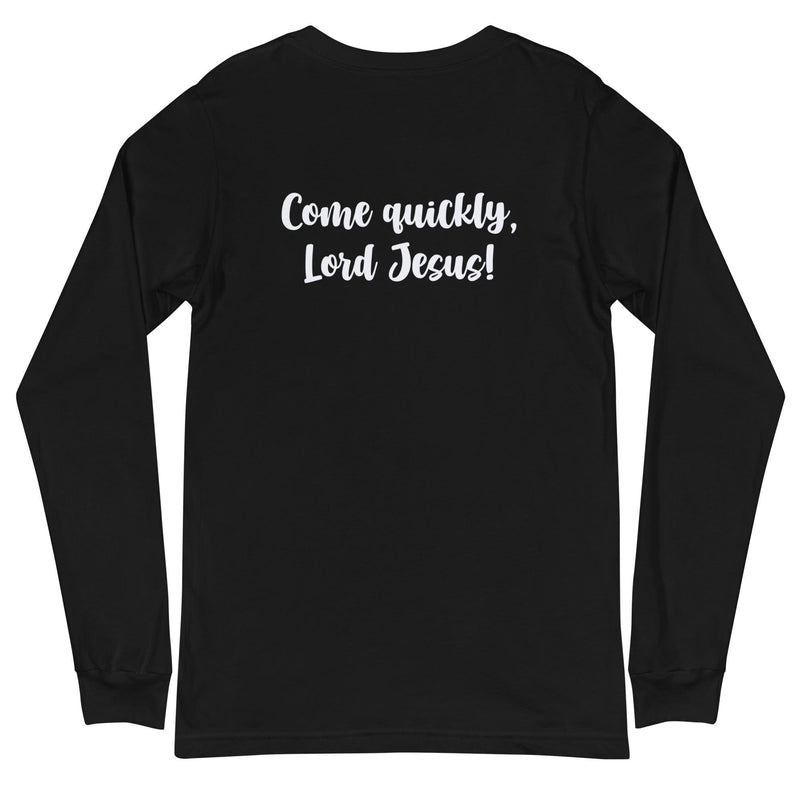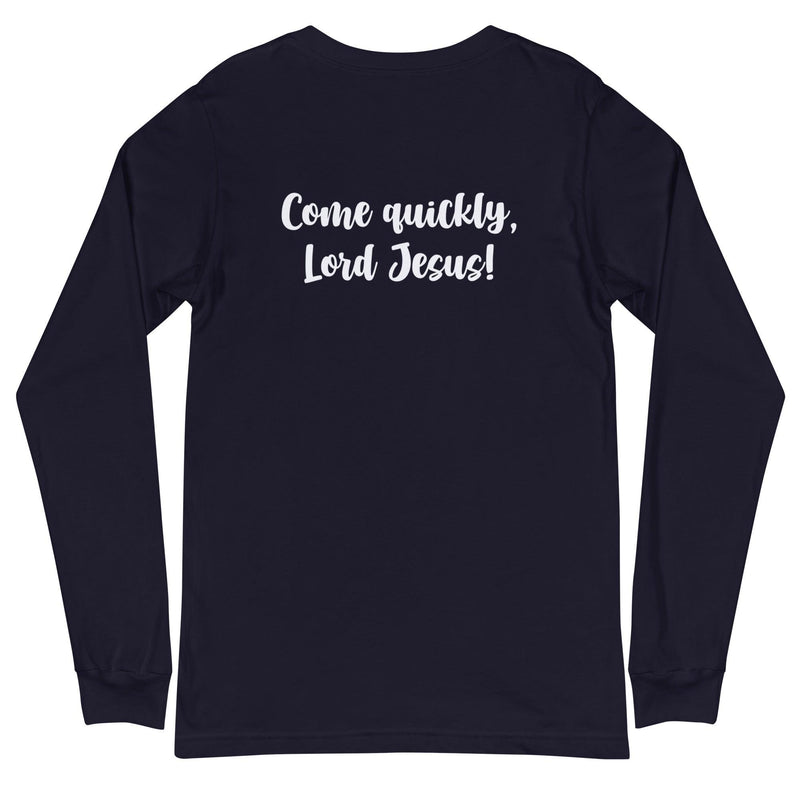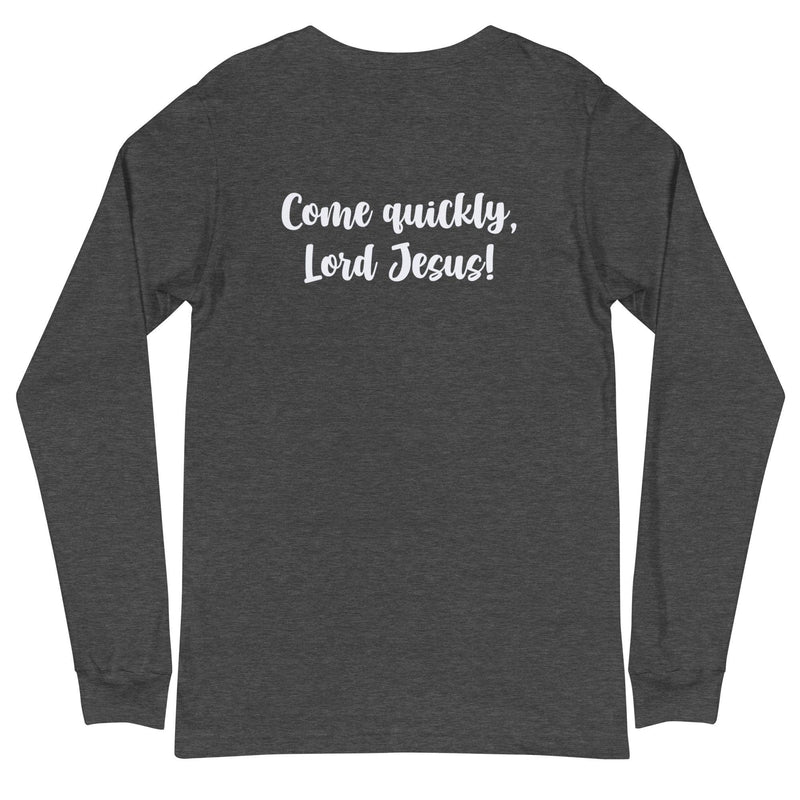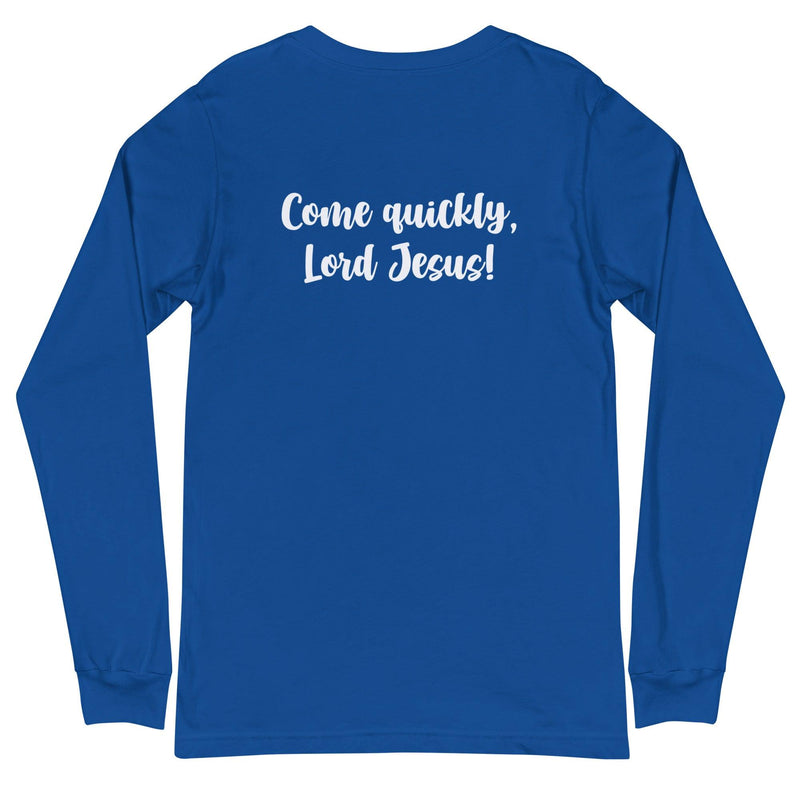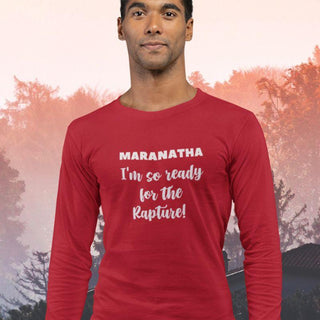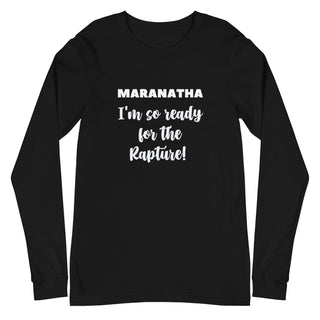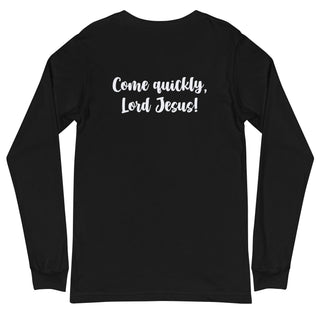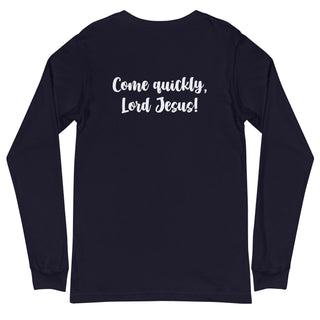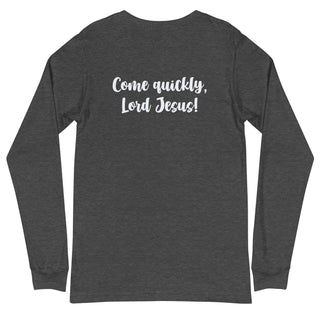 Maranatha Rapture Ready 2-Sided Long Sleeve T-Shirt
Product Description
Description
1 Corinthians 4:5 - "Therefore judge nothing before the appointed time; wait until the Lord comes. He will bring to light what is hidden in darkness and will expose the motives of the heart. At that time each will receive their praise from God."
1 Thessalonians 4:16-17 - "For the Lord himself will come down from heaven, with a loud command, with the voice of the archangel and with the trumpet call of God, and the dead in Christ will rise first. After that, we who are still alive and are left will be caught up together with them in the clouds to meet the Lord in the air. And so we will be with the Lord forever."
COME QUICKLY, LORD JESUS!
The word Maranatha consists of two Aramean words, Maran'athah, meaning, "our Lord comes," or is "coming." 
The early church faced terrible persecution under Roman rule. Everyone was required to declare that Caesar was god. Christians couldn't  obey as they knew there is only one God and one Lord—Jesus Christ, so the Romans persecuted and killed them in very barbaric ways.
Living under those horrific conditions, their spirits were uplifted by the hope of the Lord's coming, as He had promised. "Maranatha!" became the common greeting of the suffering believers, replacing the Jewish greeting shalom ("peace"). 
The Rapture, derived from the word "harpazo" in Greek and "raptus" in Latin translations (which means caught up), is a supernatural event in which the believers saved in Jesus Christ vanish from earth in the "twinkling of an eye" (instantly) meeting Jesus in the air.
1 Corinthians 15:51-53 -"Behold, I tell you a mystery: We shall not all sleep, but we shall all be changed— in a moment, in the twinkling of an eye, at the last trumpet. For the trumpet will sound, and the dead will be raised incorruptible, and we shall be changed. For this corruptible must put on incorruption, and this mortal must put on immortality."
Today, true believers in Jesus who study the end times know that despite the evil days in which we now live, we have the glorious hope that He can come any time. We must be ready when the trumpet sounds and should expect Him to come anytime soon, longing everyday for Him to come. 
DECLARE THAT OUR LORD IS COMING SOON --- MARANATHA!
Designed and printed in the USA on imported or USA materials
Double-sided original design
100% combed and ring-spun cotton
Heather colors are 52% combed and ring-spun cotton, 48% polyester
Regular fit
Side-seamed construction
Crew neck
Cover-stitched collar
2″ (5 cm) ribbed cuffs
Wash inside out on gentle cycle with cold water
GET YOURS NOW!
Shipping
We pay shipping for USA orders of $100+. Shipping times and prices vary by product and destination country. It takes approximately 6-12 business days for orders to arrive at their destination, which includes processing and delivery times based on product purchased and shipment destination. Please email info@amelaschamber.com or call (916) 796-9757 with any questions.
Each of our pieces tells a story of devotion to Jesus. (Read more...)