"I Am" Leather Bracelet (Blessed, Survivor, Grateful, Fearless )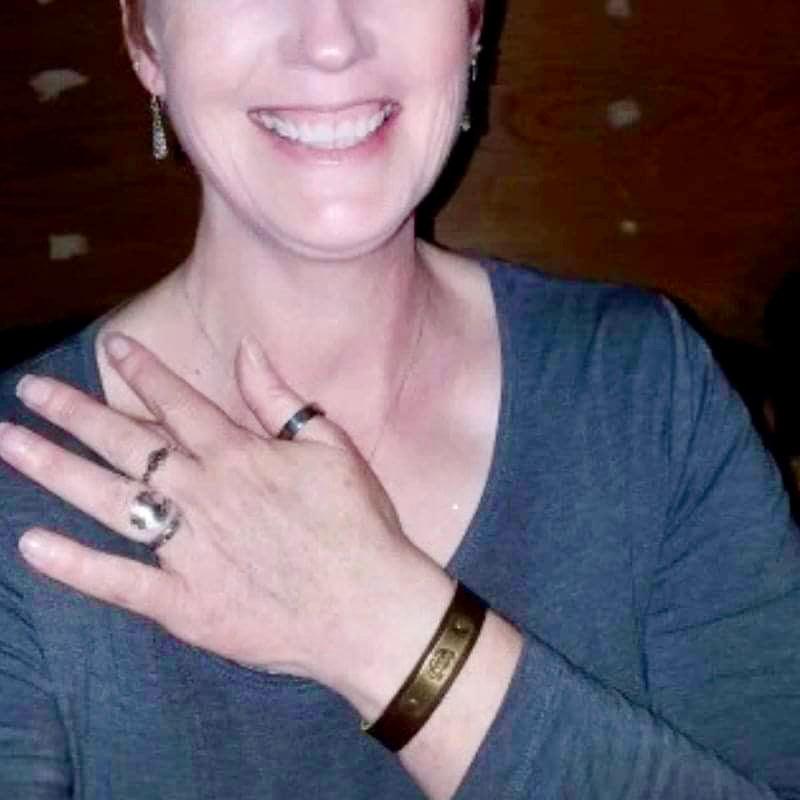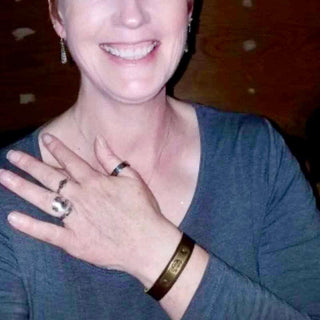 "I Am" Leather Bracelet (Blessed, Survivor, Grateful, Fearless )
Product Description
Description
Make your statement to the universe with these powerful words!
Take on life's joys, hardships and challenges with these statement cuffs from Buffalo Girls Salvage Jewelry, a brand owned and operated by a Military Veteran and Cancer Survivor. 
Leather is sourced by the brand and cut by hand. Original design statements are hand-riveted to the leather and finished with 2 rivets.
Bronze Plate
Hand stamped
9" x 5/8" with 2 snaps (at approximately 7" and 8")
Choose from I Am Blessed, I Am Grateful, I Am A Survivor and I Am Fearless

Handmade in the USA

Note:  this item can be shipped to a USA address only
Shipping
We pay shipping for USA orders of $100+. Shipping times and prices vary by product and destination country. It takes approximately 6-12 business days for orders to arrive at their destination, which includes processing and delivery times based on product purchased and shipment destination. Please email info@amelaschamber.com or call (916) 796-9757 with any questions.
Each of our pieces tells a story of devotion to Jesus. (Read more...)