Last Hour / ABC's of Salvation 2-Sided Tote Bag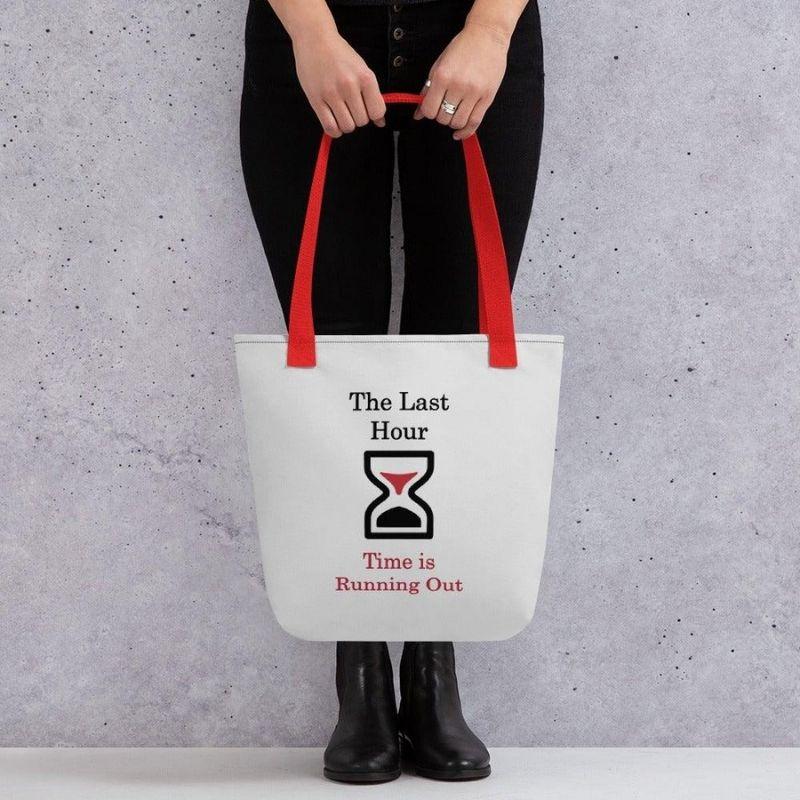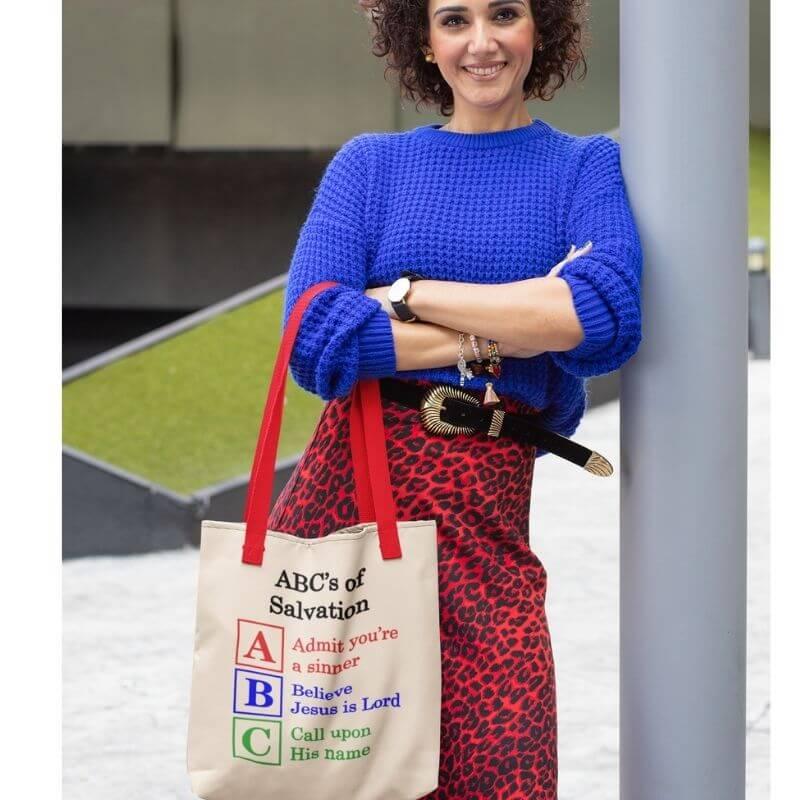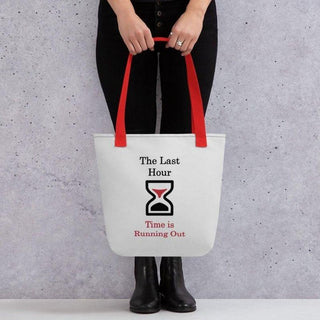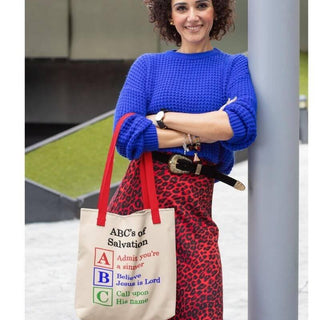 Last Hour / ABC's of Salvation 2-Sided Tote Bag
Product Description
Description
Share the Good News about salvation in Jesus whenever you use this tote bag to carry around your essentials! 
TODAY IS THE DAY OF SALVATION!
Do you believe that we're living in the end times? Time is running out!
The most important decision one can make concerns eternal life. Do your part to share this urgent life-changing message!

John 14:6 - Jesus answered, "I am the way and the truth and the life. No one comes to the Father except through me." 

Studying the Bible and obeying God's teachings and commandments through His Word, in the name of Jesus, by the power of the Holy Spirit, assures us of eternal life and His guidance in your life.

The ABC's of Salvation on this tote bag provides a very simple way to become spiritually reborn (born again in the Holy Spirit). Through childlike faith, one can go through these steps and ADMIT one's sins, BELIEVE that Jesus is Lord and CALL upon His name.

Anyone who goes through these steps of faith in Jesus and means it with all their heart, mind and soul makes a life-changing decision that will lead to spiritual transformation.
START SOME MEANINGFUL CONVERSATIONS WITH THIS AWESOME COOLER TOTE BAG!
START SOME MEANINGFUL CONVERSATIONS WITH THIS AWESOME TOTE BAG!
100% spun polyester fabric
Bag size: 15″ × 15″ (38.1 × 38.1 cm)
Dual handles made from 100% natural cotton bull denim
Handle length 11.8″ (30 cm), width 1″ (2.5 cm)
Double-sided graphics designed and printed in the USA
Messages inspired from JD Farag's teachings
Will fit similar contents as shown below (contents not included with purchase)
GET YOURS NOW!
Shipping
We pay shipping for USA orders of $100+. Shipping times and prices vary by product and destination country. It takes approximately 6-12 business days for orders to arrive at their destination, which includes processing and delivery times based on product purchased and shipment destination. Please email info@amelaschamber.com or call (916) 796-9757 with any questions.
Customer Reviews
09/07/2021
Stephanie

United States
ABC salvation tote
Really like the quality/ thick and durable material. I take it to work daily. Hope it spurs some conversation.
Each of our pieces tells a story of devotion to Jesus. (Read more...)