Lion Of Judah Coin Necklace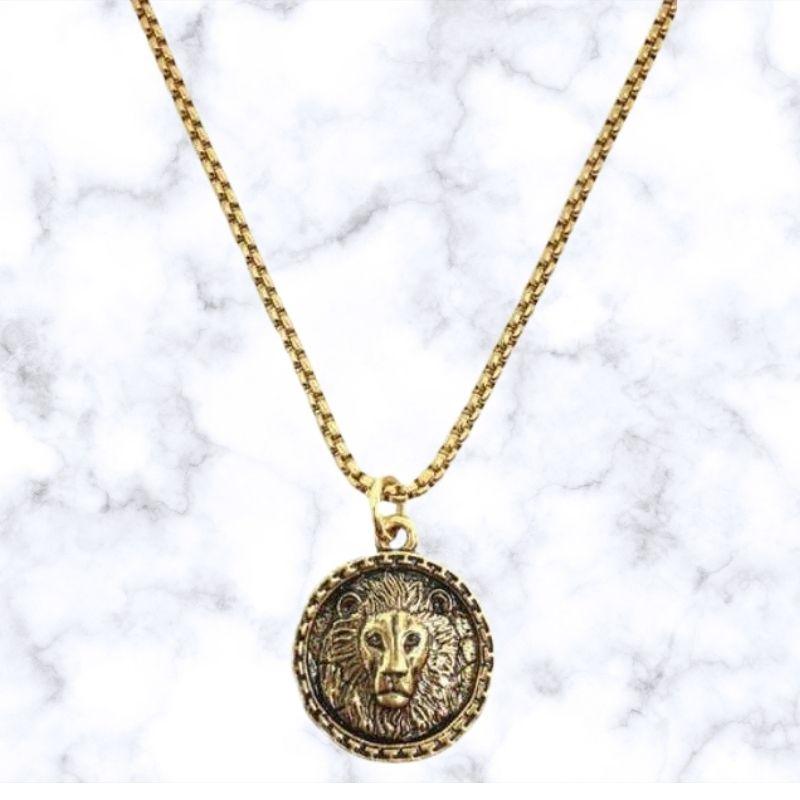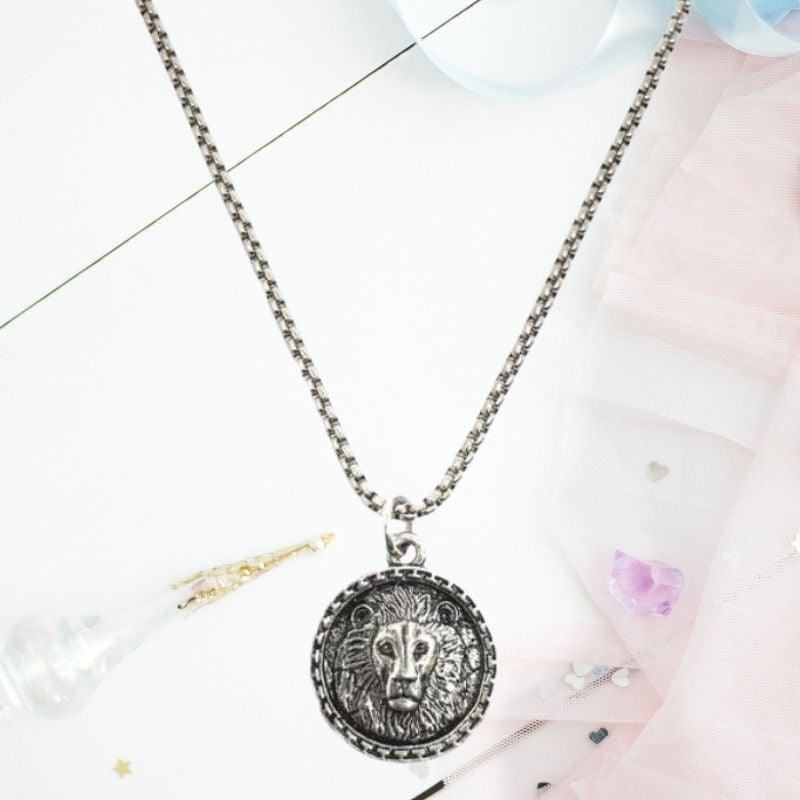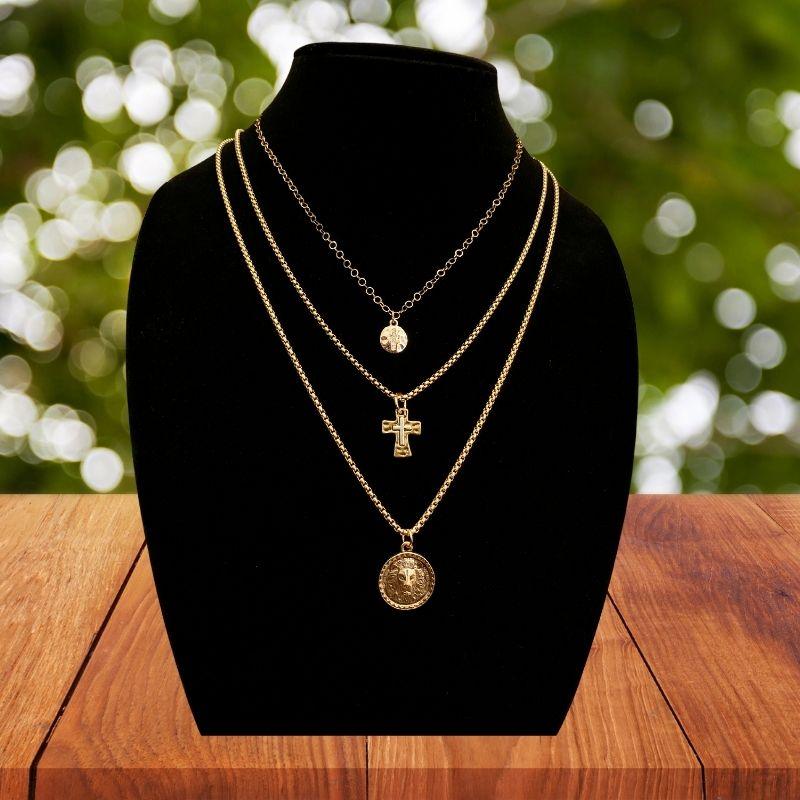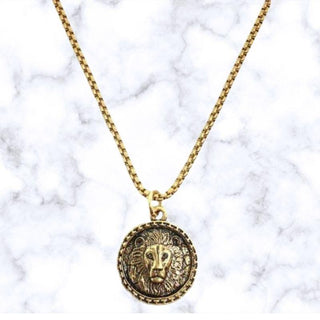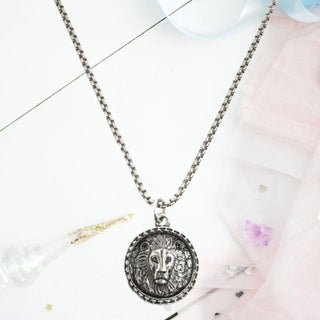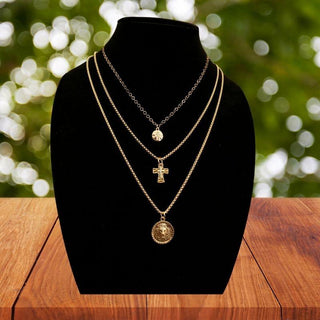 Lion Of Judah Coin Necklace
Product Description
Description
Revelation 5:5,  "And one of the elders said to me, 'Weep no more; behold, the Lion of the tribe of Judah, the Root of David, has conquered, so that he can open the scroll and its seven seals.'"
Jesus is The Lion of Judah
This magnificent necklace features a lion coin pendant that symbolizes Jesus as the fearless conquering and victorious King, descended from the tribe of Judah. 
The great lion of Judah conquered by becoming a lamb that was slain for the sins of the world.
Wear this necklace to remind yourself and others that whatever troubles this fallen world may bring during these chaotic end times, we are on the side of our victorious Lord and Savior who is coming soon!
Pendant made of solid pewter that measures 3/4 inch
24" round box chain made of stainless steel with lobster claw closure
Pendant and chain are finished in Old Gold or Old Silver finish
Baked lacquer finish protects & prevents wear
Lead and nickel free
Designed, crafted and hand assembled in the USA
With enclosed Bible verse printed on a card
Note:  this item can be shipped to a USA address only

PRODUCT CARE
Your new necklace was crafted with care in the USA. The finishes that are used are of the highest quality. To keep your jewelry looking its best for a long time please follow these guidelines. 
Use a polishing cloth regularly to clean and shine your jewelry.

Always remove jewelry before swimming, bathing, doing household chores, or using abrasive cleaners.

Always apply beauty products such as perfume, hairspray or deodorant before wearing jewelry as certain chemicals in these products may damage the finish.
GET YOURS NOW!
Shipping
We pay shipping for USA orders of $100+. Shipping times and prices vary by product and destination country. It takes approximately 6-12 business days for orders to arrive at their destination, which includes processing and delivery times based on product purchased and shipment destination. Please email info@amelaschamber.com or call (916) 796-9757 with any questions.
Each of our pieces tells a story of devotion to Jesus. (Read more...)