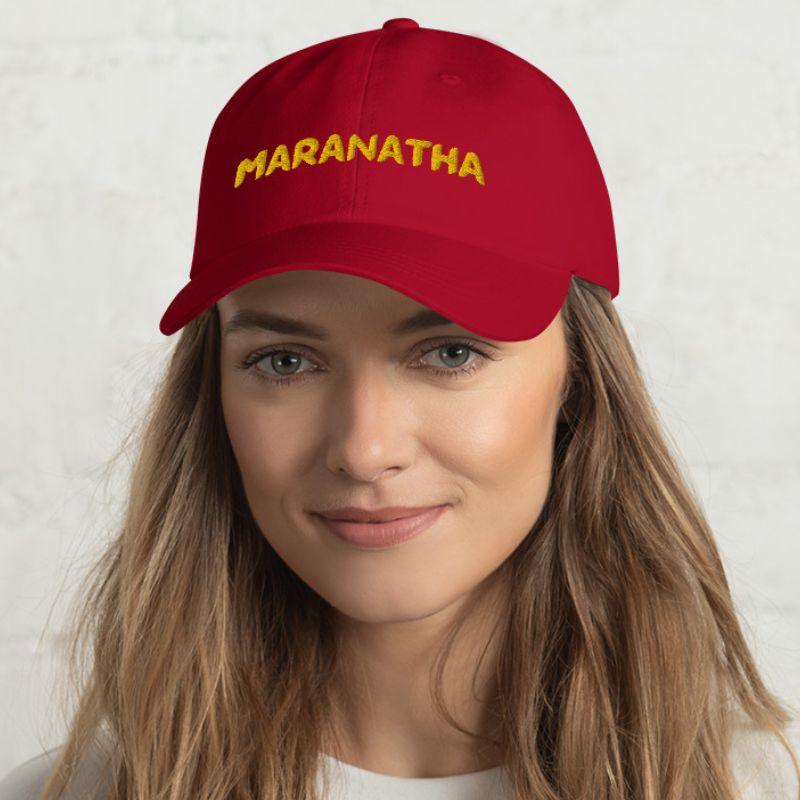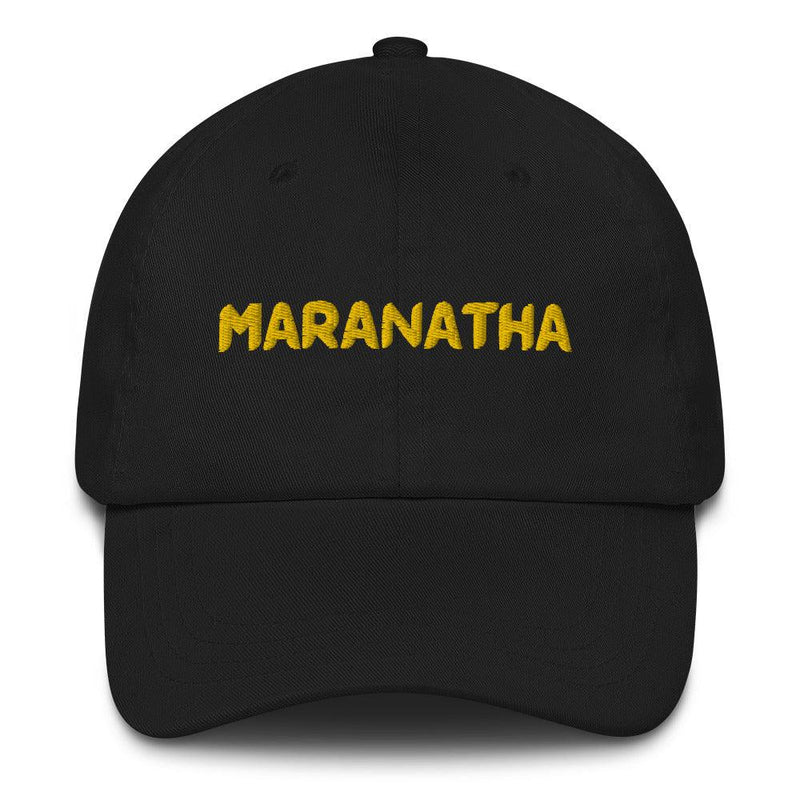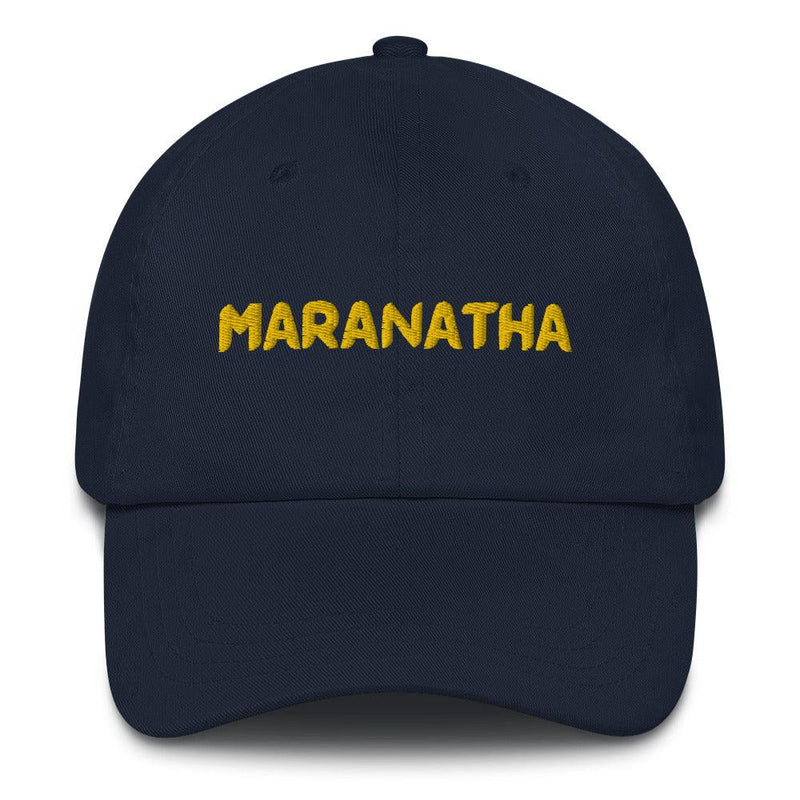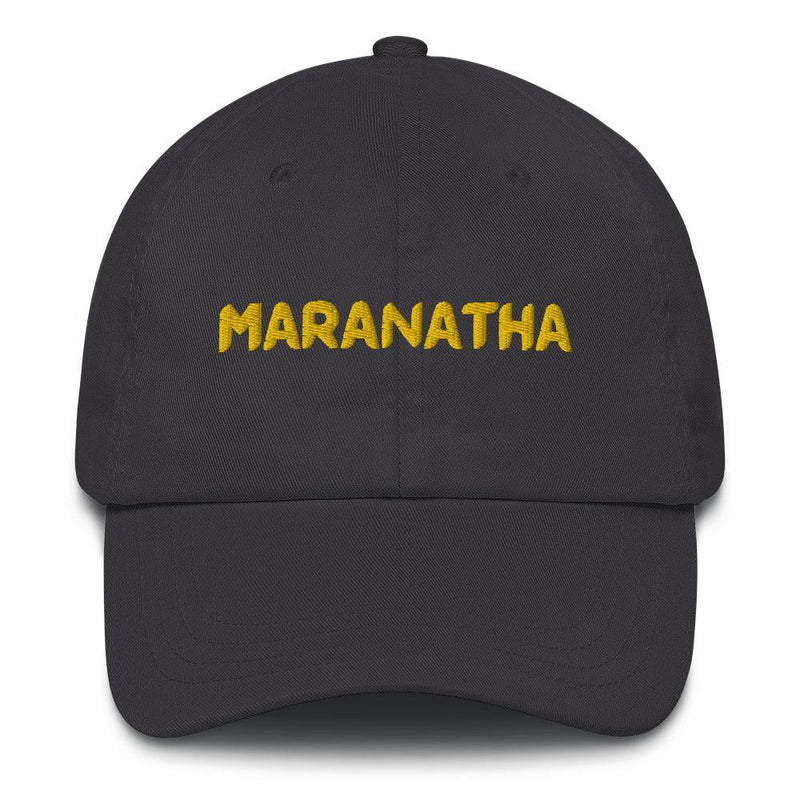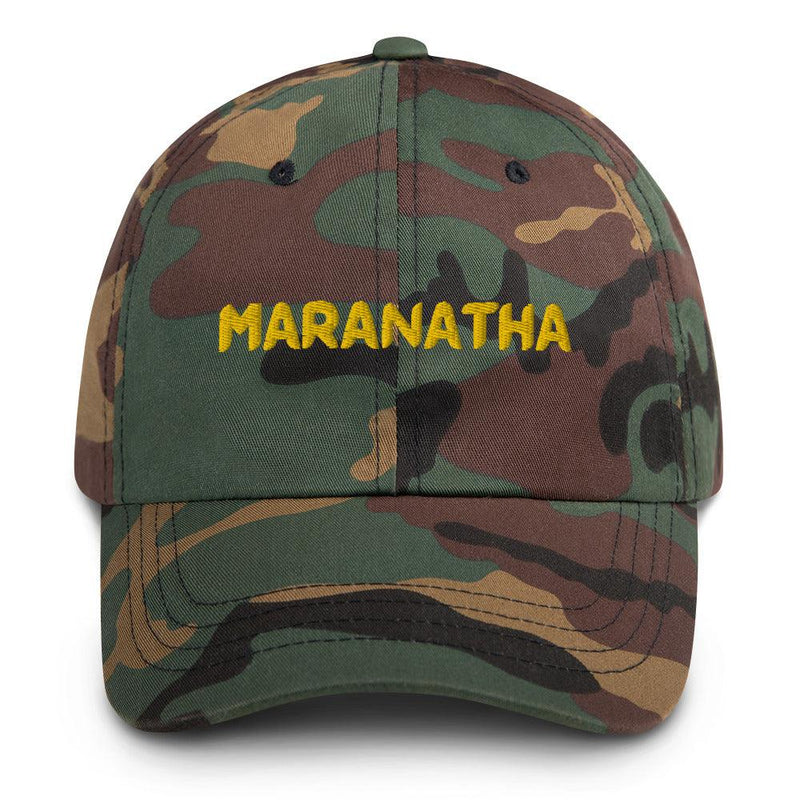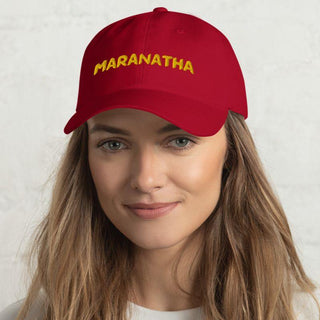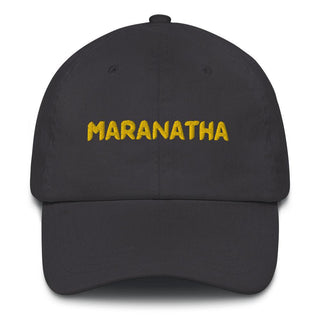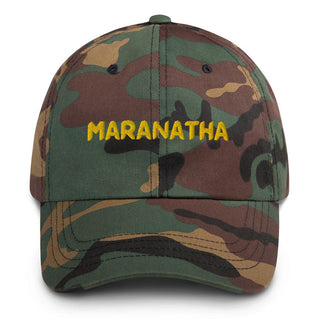 Maranatha Christian Hats
Product Description
Description
1 Corinthians 4:5 - "Therefore judge nothing before the appointed time; wait until the Lord comes. He will bring to light what is hidden in darkness and will expose the motives of the heart. At that time each will receive their praise from God."
COME QUICKLY, LORD JESUS!
The word Maranatha consists of two Aramean words, Maran'athah, meaning, "our Lord comes," or is "coming." 
The early church faced terrible persecution under Roman rule. Everyone was required to declare that Caesar was god. Christians couldn't  obey as they knew there is only one God and one Lord—Jesus Christ, so the Romans persecuted and killed them in very barbaric ways.
Living under those horrific conditions, their spirits were uplifted by the hope of the Lord's coming, as He had promised. "Maranatha!" became the common greeting of the suffering believers, replacing the Jewish greeting shalom ("peace"). 
Today, true believers in Jesus who study the end times know that despite the evil days in which we now live, we have the glorious hope that He can come any time. We must be ready when the trumpet sounds and should expect Him to come anytime soon, longing everyday for Him to come. 
Maranatha reminds us to keep our eyes on the eternal things of the Spirit. We must always look up, for our redemption draws near!
DECLARE THAT OUR LORD IS COMING SOON --- MARANATHA!
More casual "dad hat" version of baseball caps

Low profile design with curved visor 
100% chino cotton twill
Green Camo color is 35% chino cotton twill, 65% polyester
Unstructured, 6-panel, low-profile
6 embroidered eyelets
3 ⅛" (7.6 cm) crown
Adjustable strap with antique buckle
Embroidered message
Designed in the USA on imported materials
GET YOURS NOW!
Size guide
| | | | | |
| --- | --- | --- | --- | --- |
|   | A (inches) | B (inches) | C (inches) | D (inches) |
| One size | 20 ½-23 ½ | 4 ½ | 2 ⅞ | 7 ⅛ |
Shipping
We pay shipping for USA orders of $100+. Shipping times and prices vary by product and destination country. It takes approximately 6-12 business days for orders to arrive at their destination, which includes processing and delivery times based on product purchased and shipment destination. Please email info@amelaschamber.com or call (916) 796-9757 with any questions.
Each of our pieces tells a story of devotion to Jesus. (Read more...)