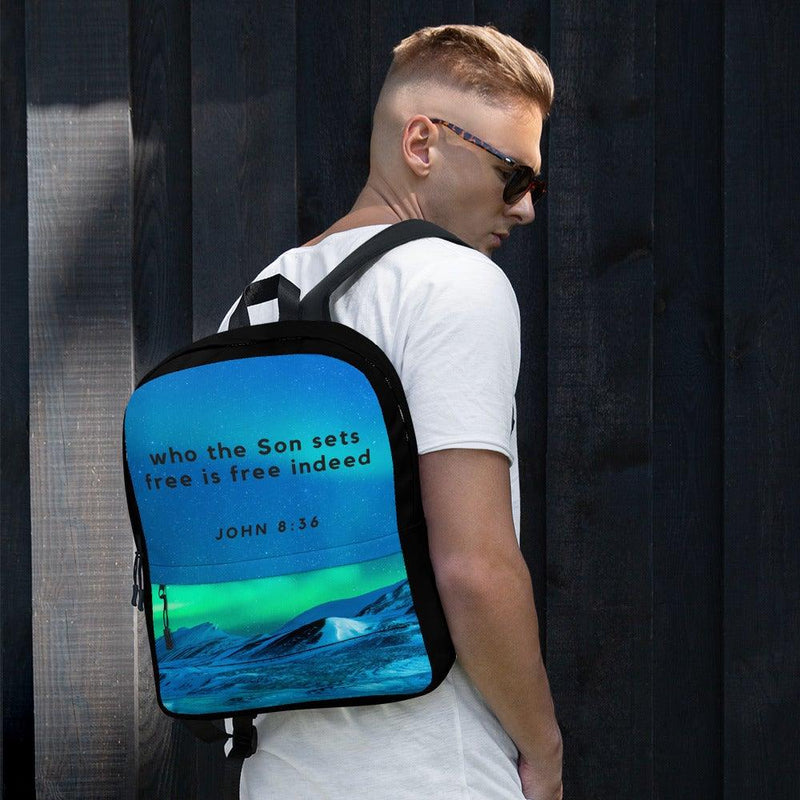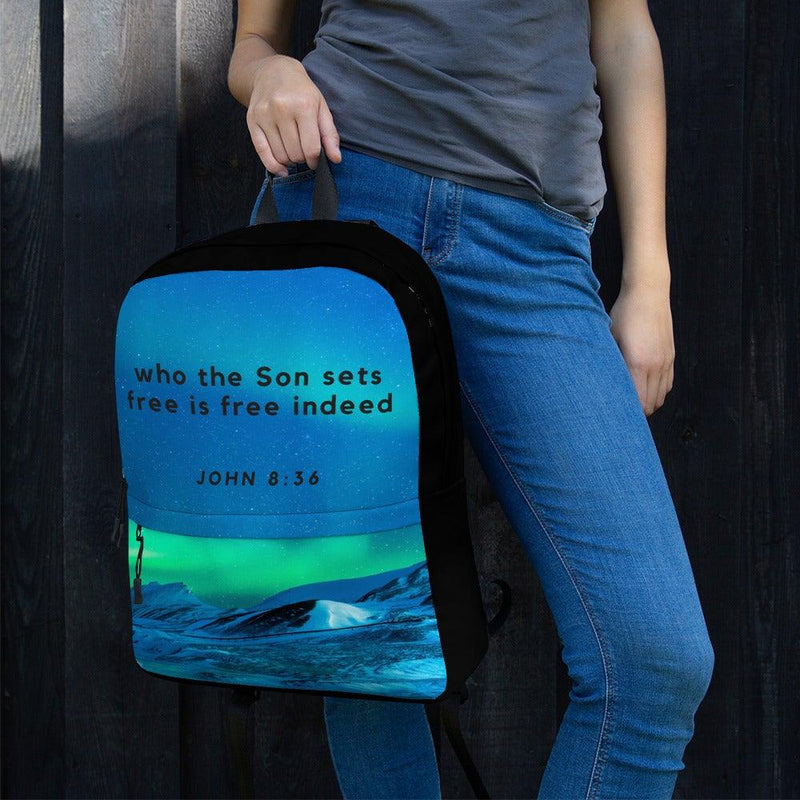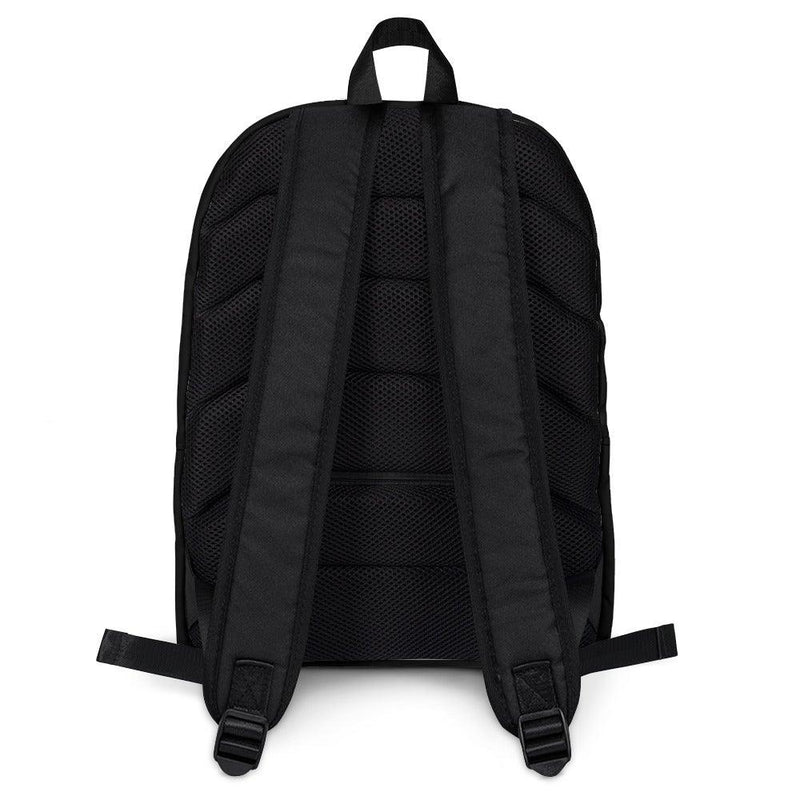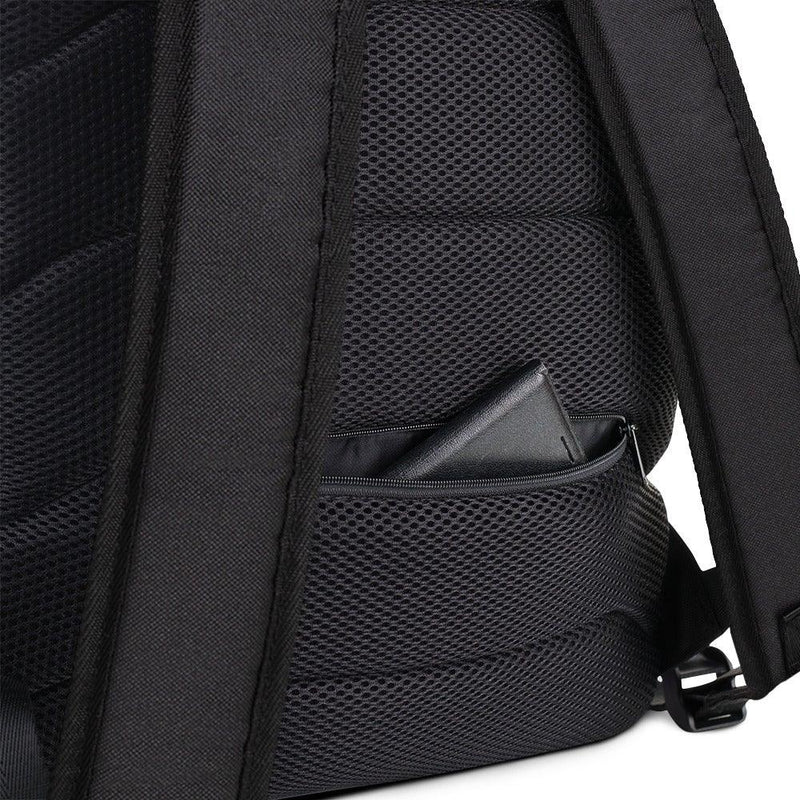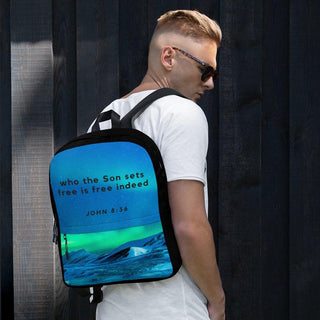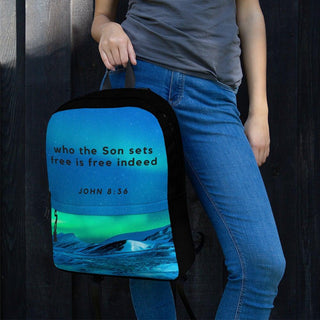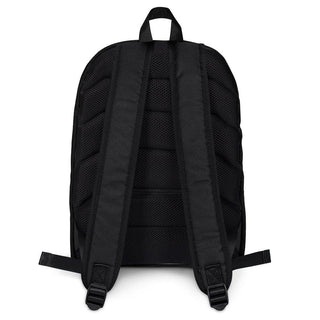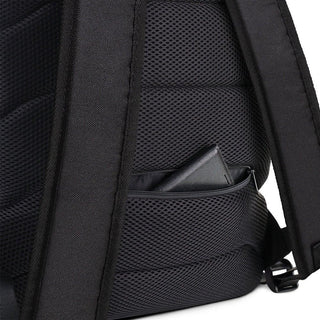 Free Indeed Backpack
Product Description
Description
John 8:36 - "So if the Son sets you free, you will be free indeed."
JESUS SETS THE CAPTIVES FREE!

If you have been struggling with fear, worry and anxiety and all sorts of problems in these crazy times - there is only one who can truly set you free.
Jesus died for your sins out of love for you so you can have eternal life with Him! Receive His peace and comfort while you are still here on earth!
Life is but a mist, here today and gone tomorrow. And what awaits on the other side has eternal consequences. 
Are you willing to take a risk on the most important decision of your life and choose eternal judgment?
Or are you willing to humble yourself and admit your need for Jesus to set you free from whatever you're trapped in right now?
So what are you waiting for? Surrender your life completely to Jesus, if you haven't done so yet!

SPACIOUS BACKPACK WITH ORIGINAL SCRIPTURE-INSPIRED DESIGN
This roomy medium-sized backpack is just what you need, not only for daily use, travel or sports activities, but also to help share the good news about true freedom in Jesus.
With a magnificent Northern Lights background, this awesome backpack is sure to turn heads!
Designed and printed in the USA on imported materials
Made from 100% polyester
Dimensions: H 16⅞" (42cm), W 12¼" (31cm), D 3⅞" (10cm)
Maximum weight limit: 44lbs (20kg)
Water-resistant material
Large inside pocket with a separate compartment for a 15" laptop
Front pocket with a zipper, and a hidden pocket with zipper on the back 
Top zipper has 2 sliders with zipper pullers
Silky lining, piped inside hems, and a soft mesh back
Padded ergonomic bag straps from polyester with plastic strap regulators
GET YOURS NOW!
Shipping
We pay shipping for USA orders of $100+. Shipping times and prices vary by product and destination country. It takes approximately 6-12 business days for orders to arrive at their destination, which includes processing and delivery times based on product purchased and shipment destination. Please email info@amelaschamber.com or call (916) 796-9757 with any questions.
Customer Reviews
I love my new backpack!!!
Love the inside pocket, the arm straps are comfortable and i love the verse John 8:36
I love my new backpack!!!
Love the inside pocket, the arm straps are comfortable and i love the verse John 8:36
Each of our pieces tells a story of devotion to Jesus. (Read more...)