Drinkware Stickers - Jesus Is The Living Water (Pack of 5)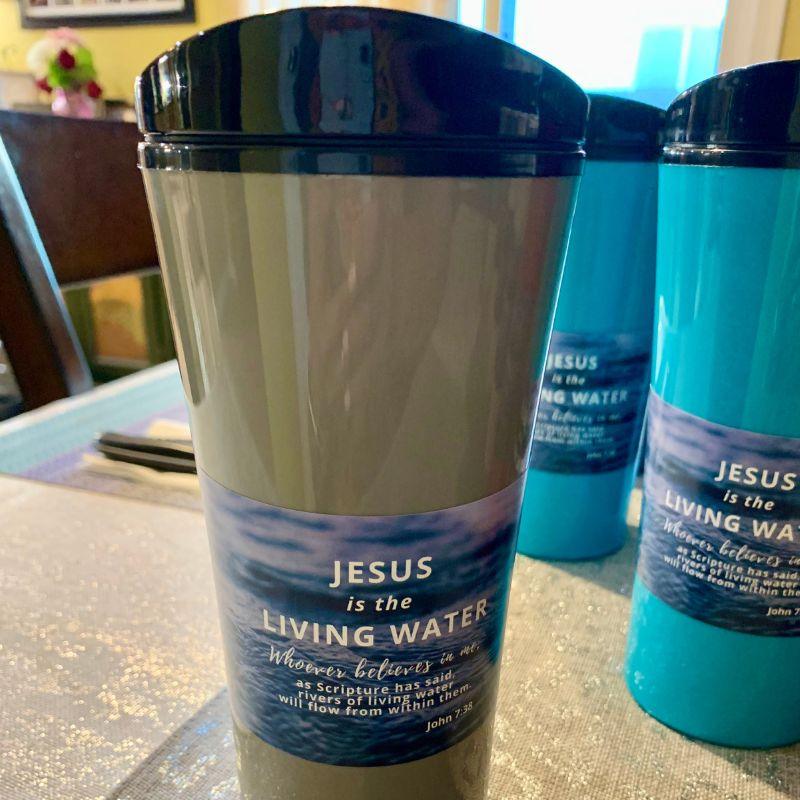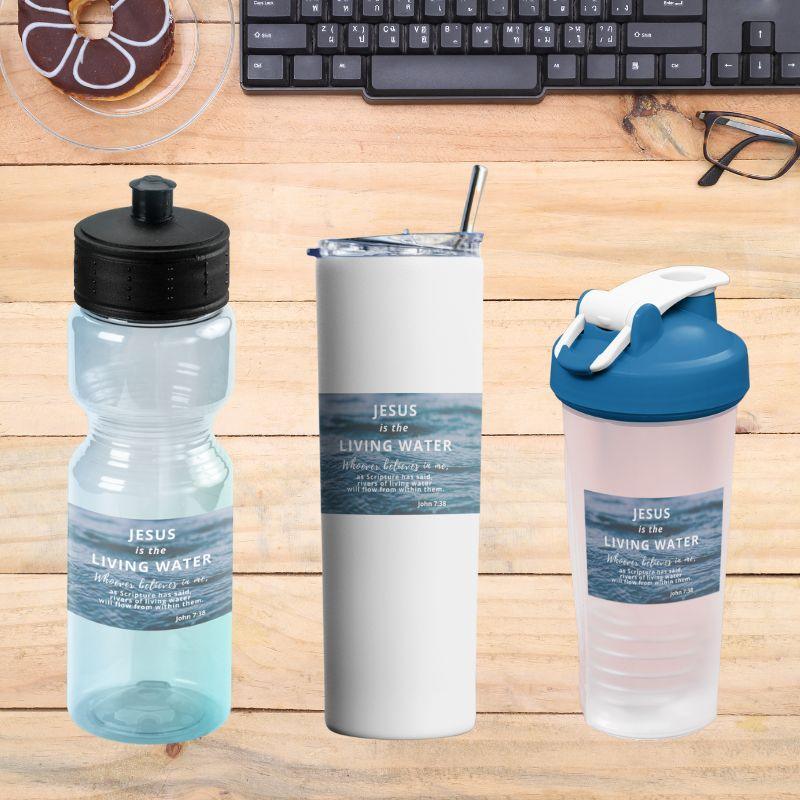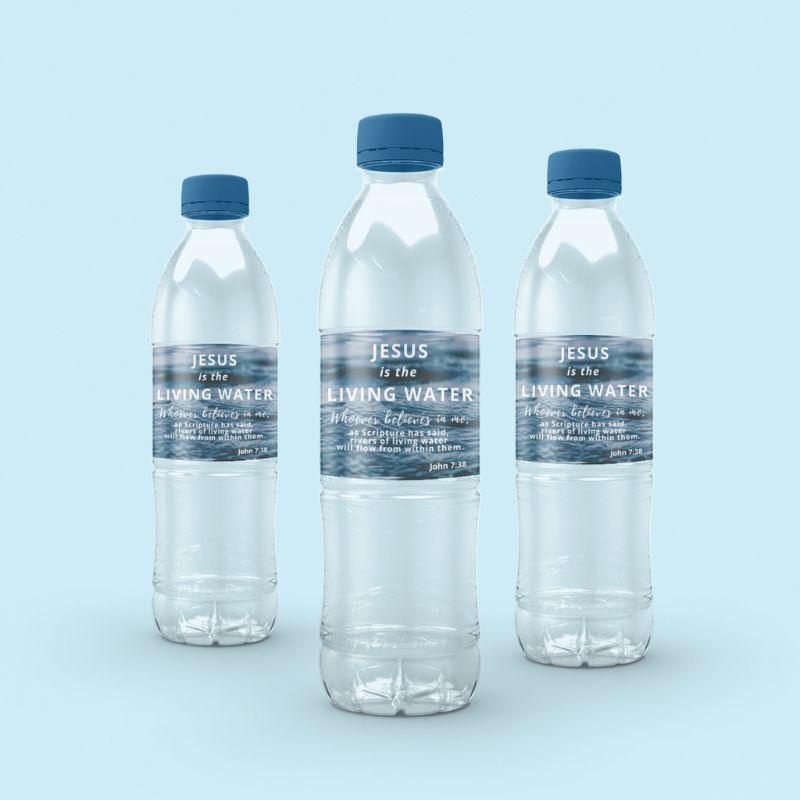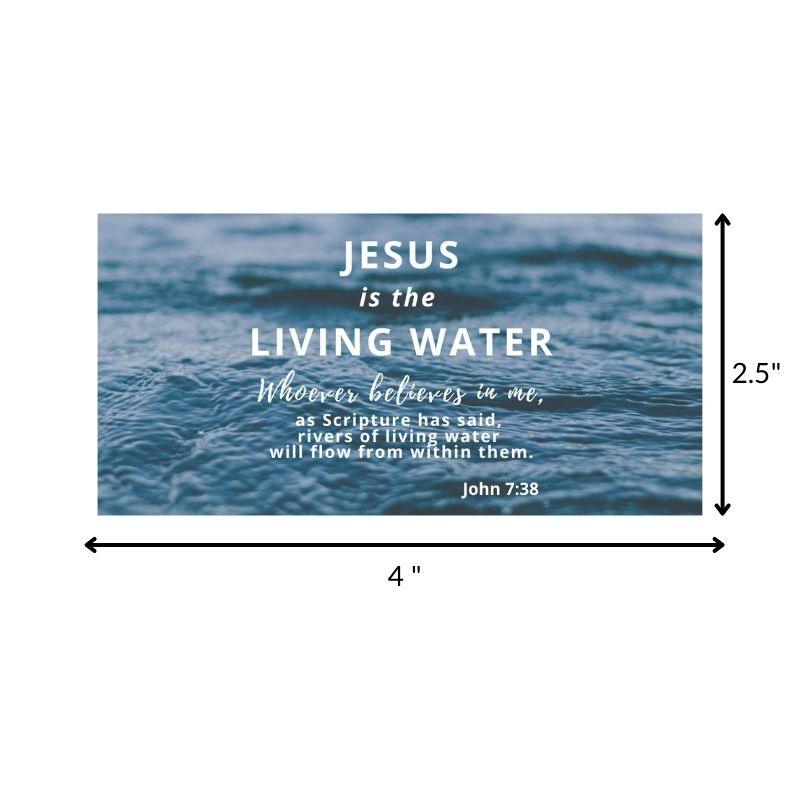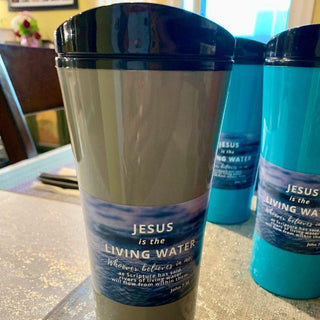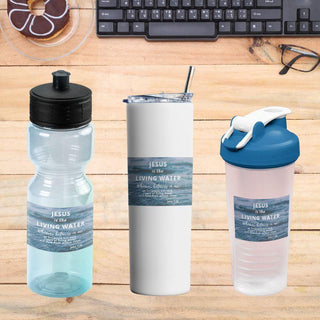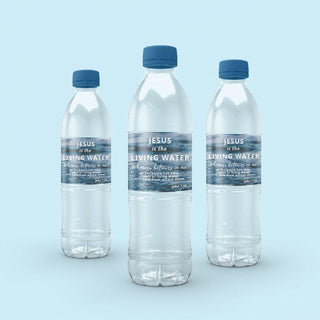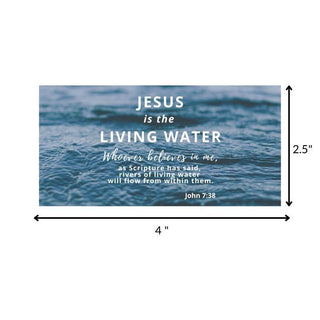 Drinkware Stickers - Jesus Is The Living Water (Pack of 5)
Product Description
Description
John 4:14 - "but whoever drinks the water I give them will never thirst. Indeed, the water I give them will become in them a spring of water welling up to eternal life."
John 7:38: "Whoever believes in me, as Scripture has said, rivers of living water will flow from within them."
JESUS IS THE LIVING WATER
With Jesus' finished work on the cross, every true believer and follower of Jesus who sincerely repents and declares Jesus as their Lord and Savior, is given living water - which is the indwelling of His Holy Spirit.
Proclaim your faith in Jesus that allows you to receive this life-giving blessing and spread the Gospel with this water bottle sticker!
Use it on plastic and aluminum water bottles, tumblers and other drinkware for yourself and loved ones. 
Obey the calling of Jesus! Gift drinkware with the stickers to friends, acquaintances, co-workers, church brethren or even random strangers who need to know or be reminded about the Good News of Salvation in Jesus.
EXCELLENT FOR MINISTRY & OUTREACH PROJECTS!
Printed on waterproof 4 mil. vinyl high gloss
Can withstand weather conditions and moisture
Dishwasher-safe and highly durable against wear and tear
Strong adhesive sticks to any surface
Dimensions are 4' x 2.5"
Pack of 5 pieces per order
Designed and printed in the USA
Note:  This item may be shipped to a USA address only.
GET YOURS NOW!
Shipping
We pay shipping for USA orders of $100+. Shipping times and prices vary by product and destination country. It takes approximately 5-12 business days for orders to arrive at their destination which includes processing and delivery times based on product purchased and shipment destination. Please email info@amelaschamber.com or call (916) 796-9757 with any questions.