Everything Beautiful iPhone Case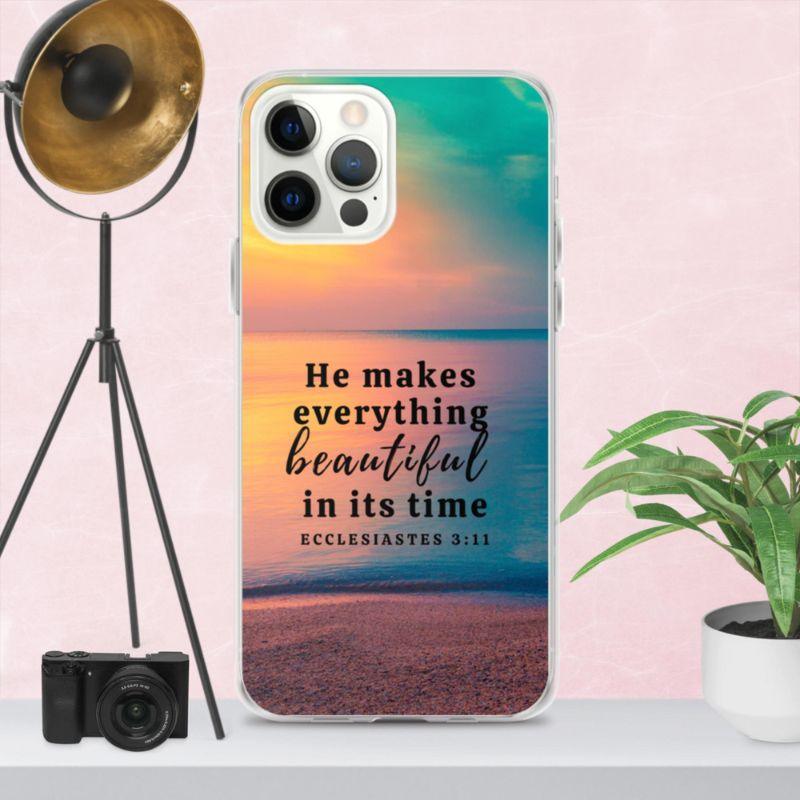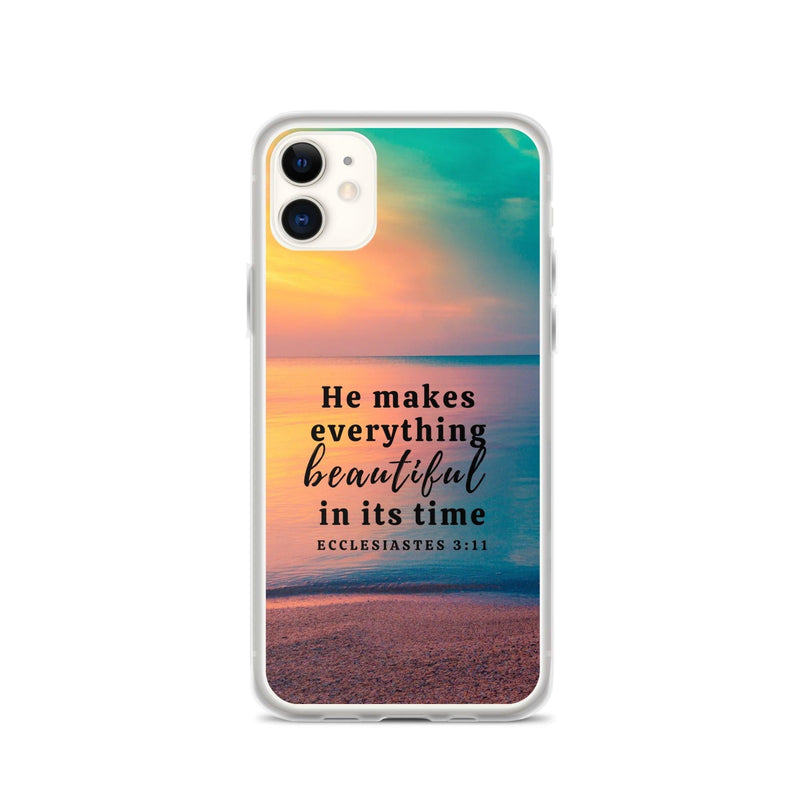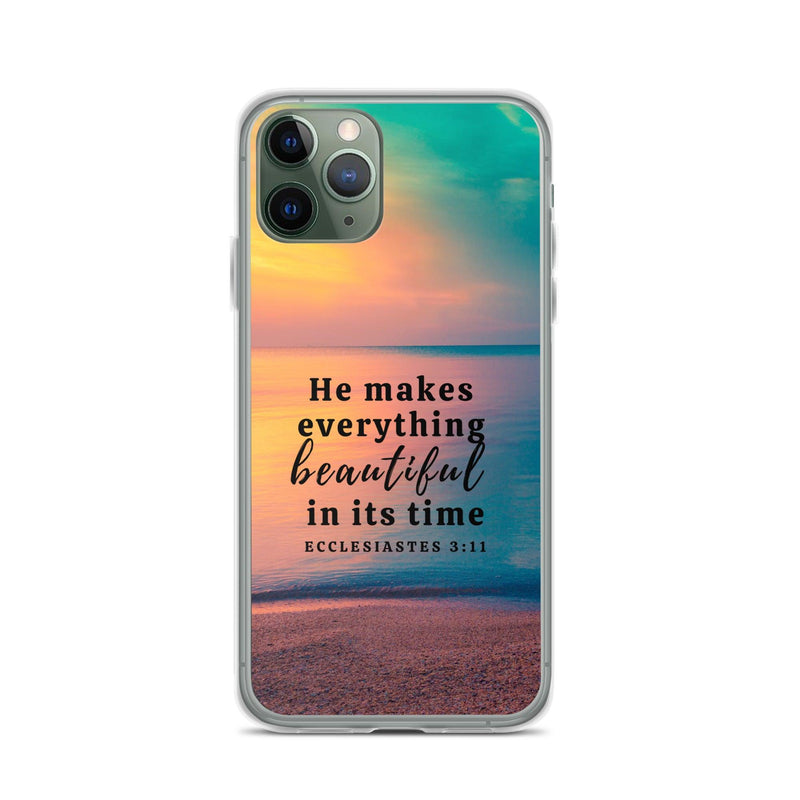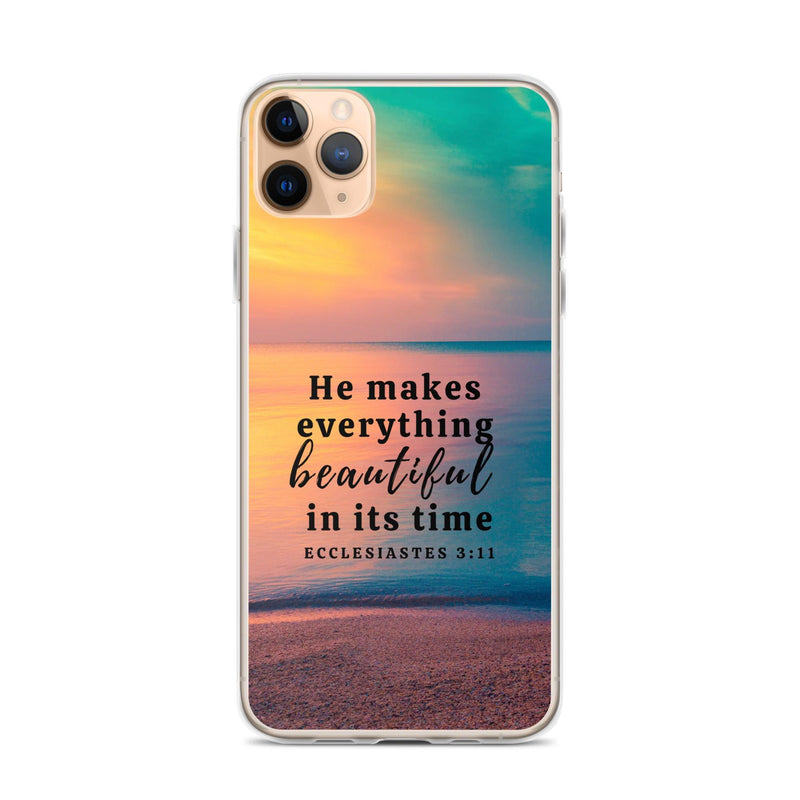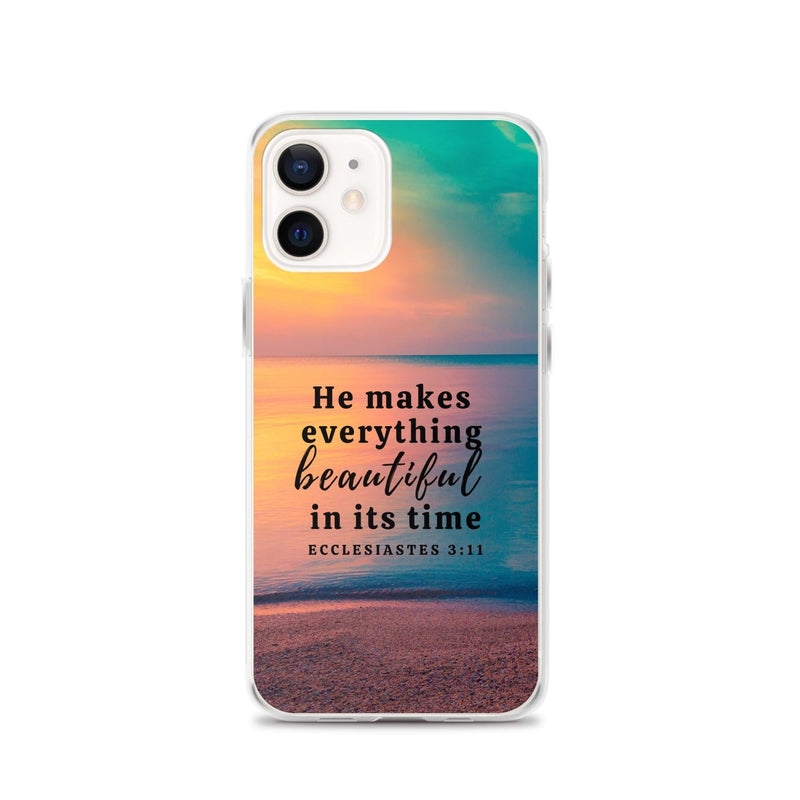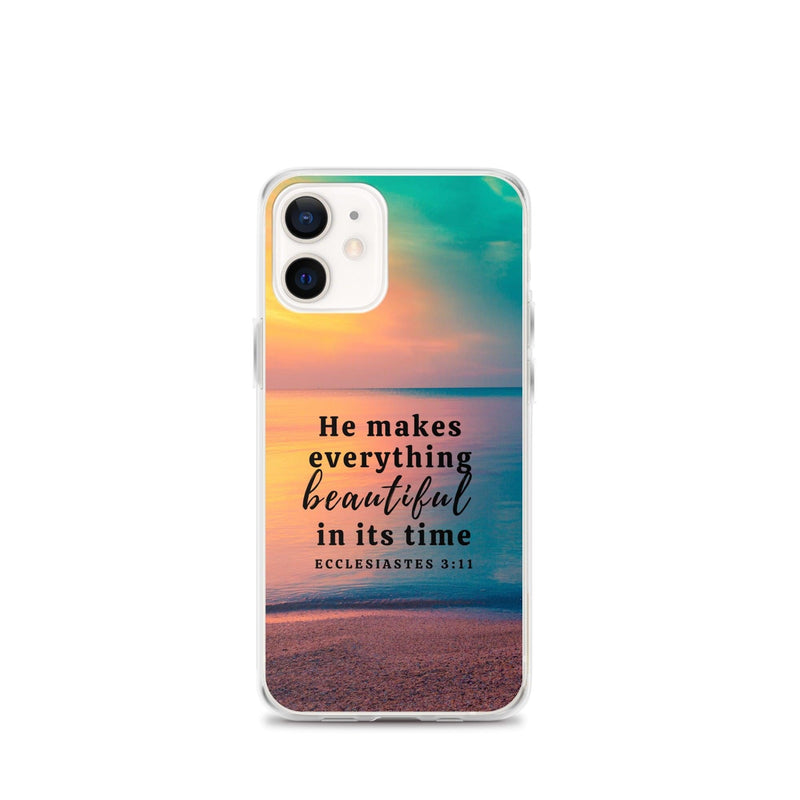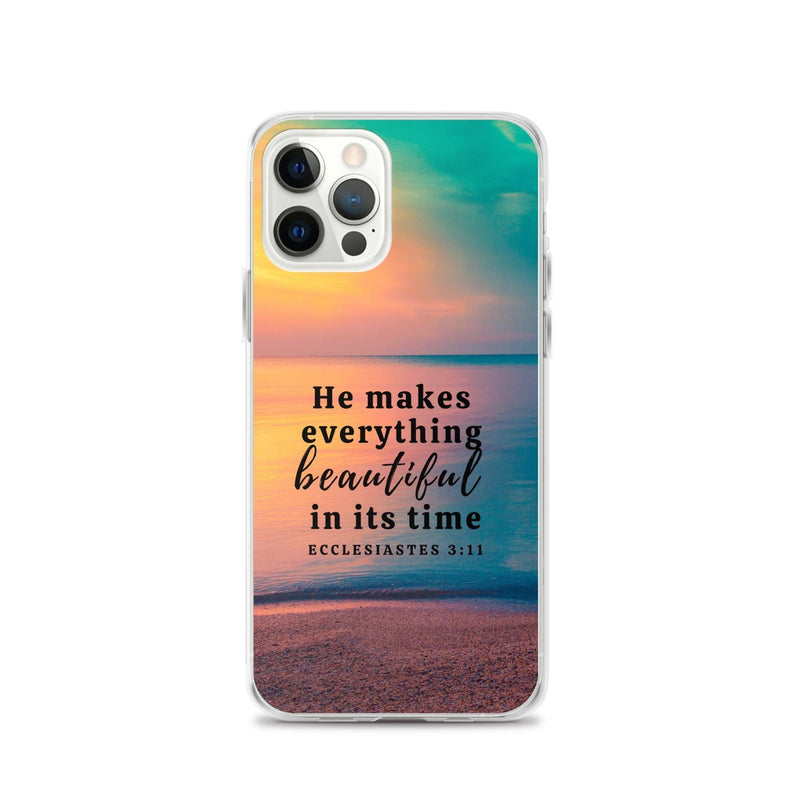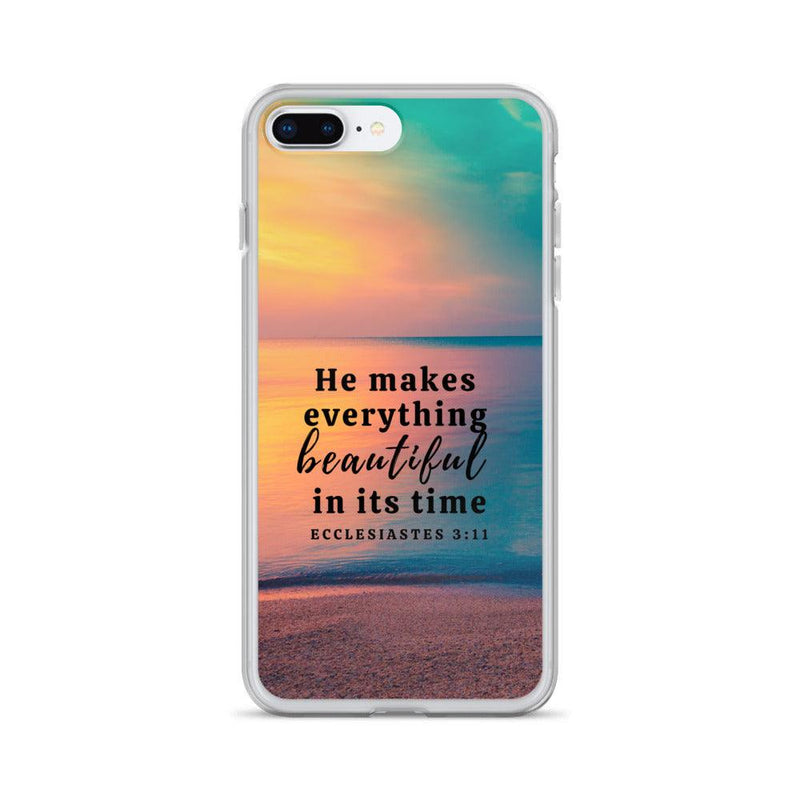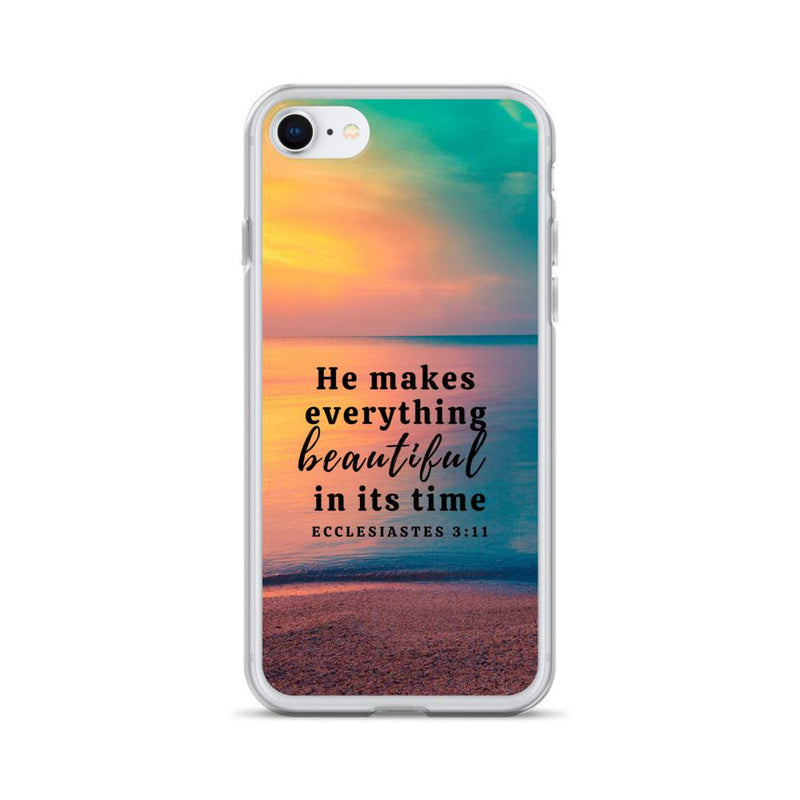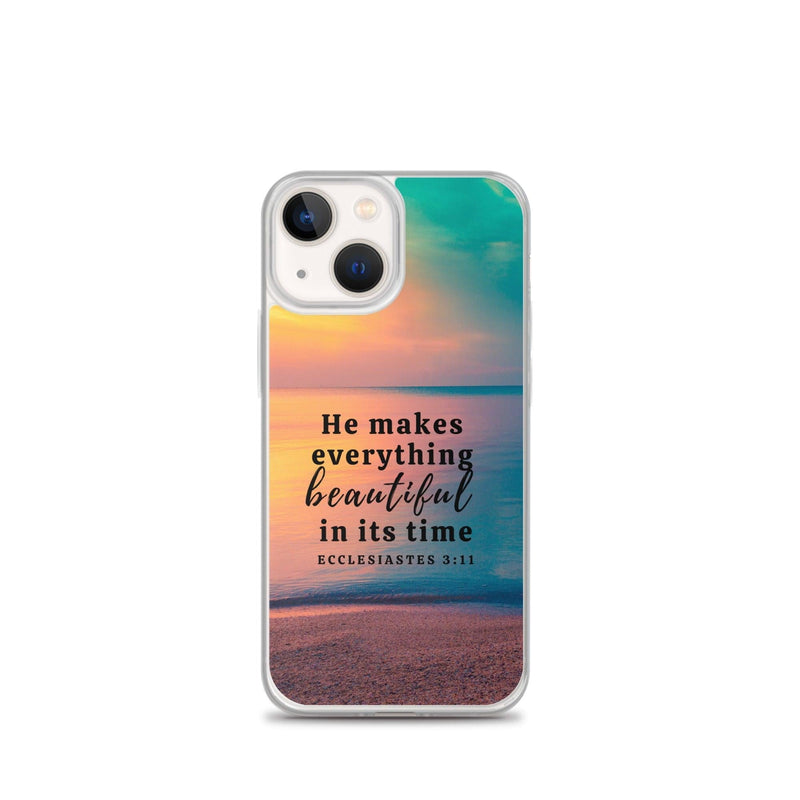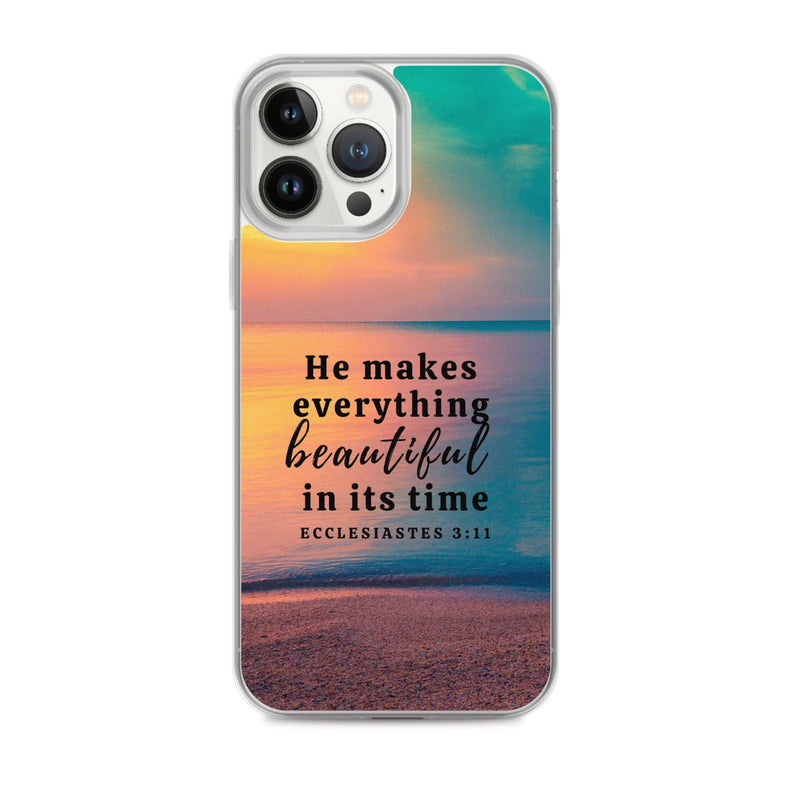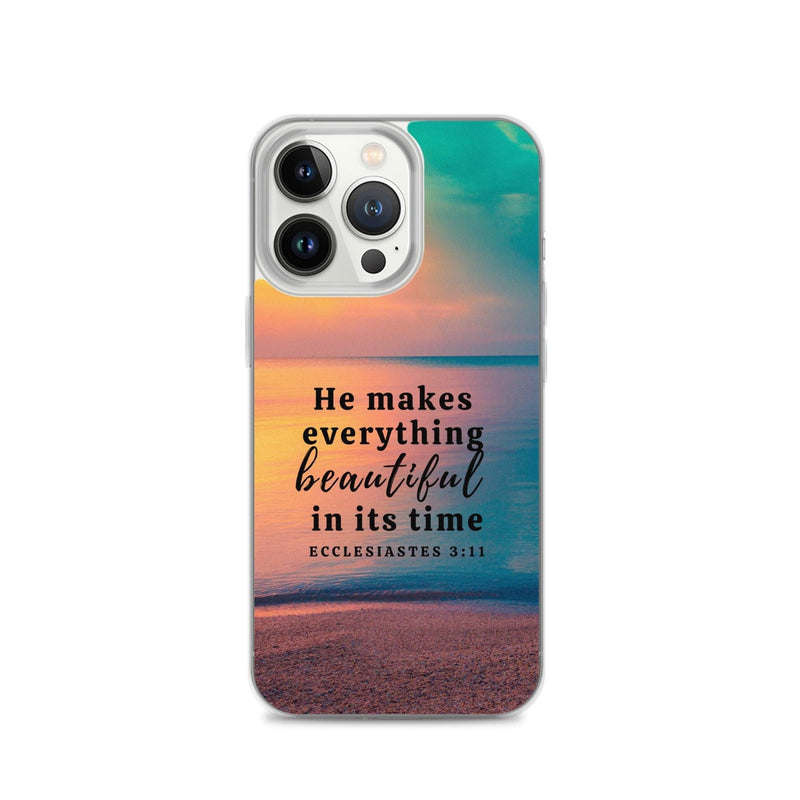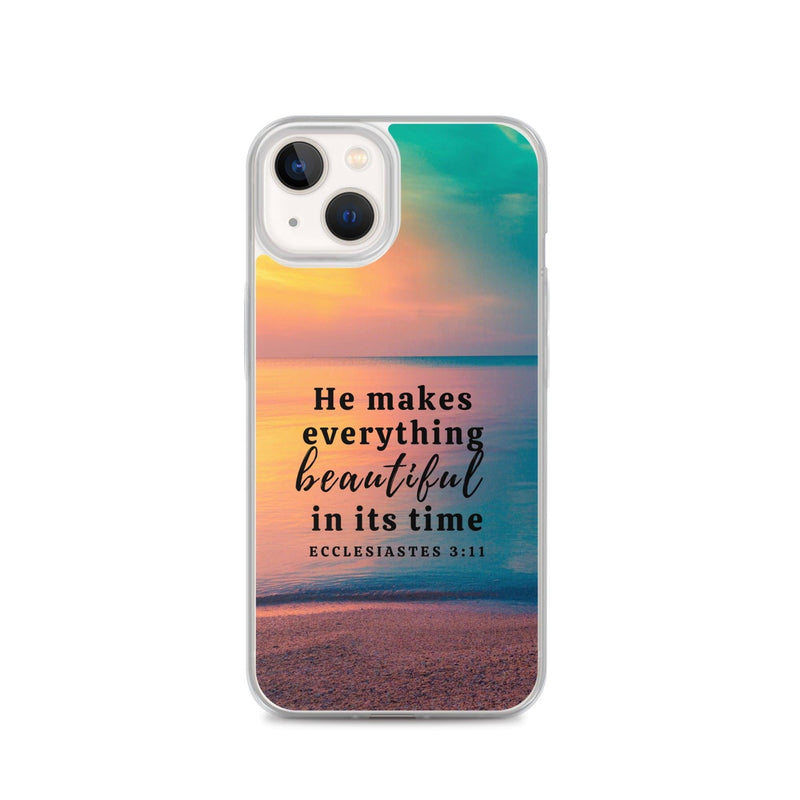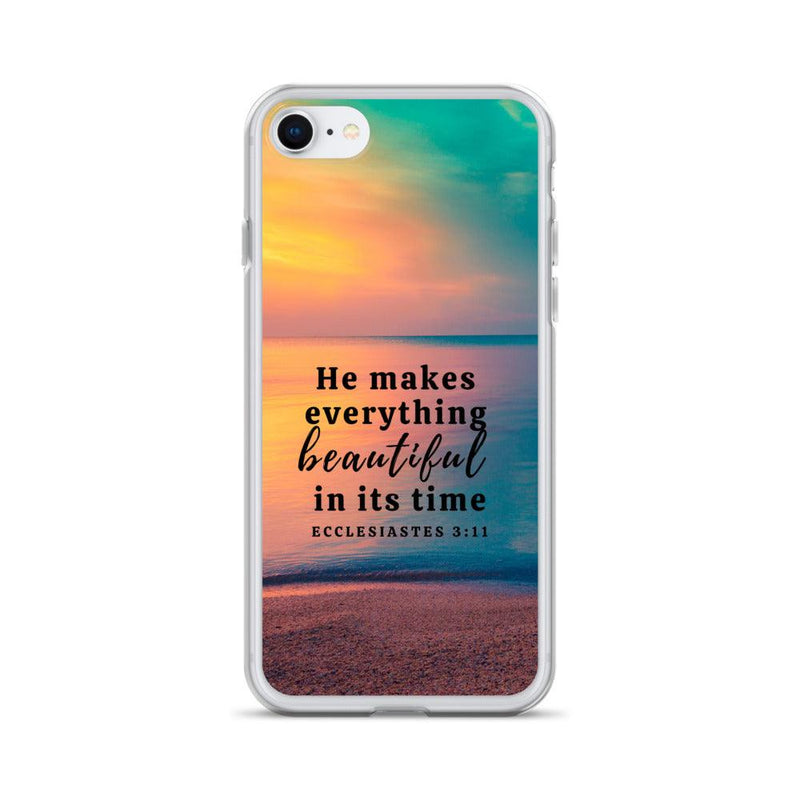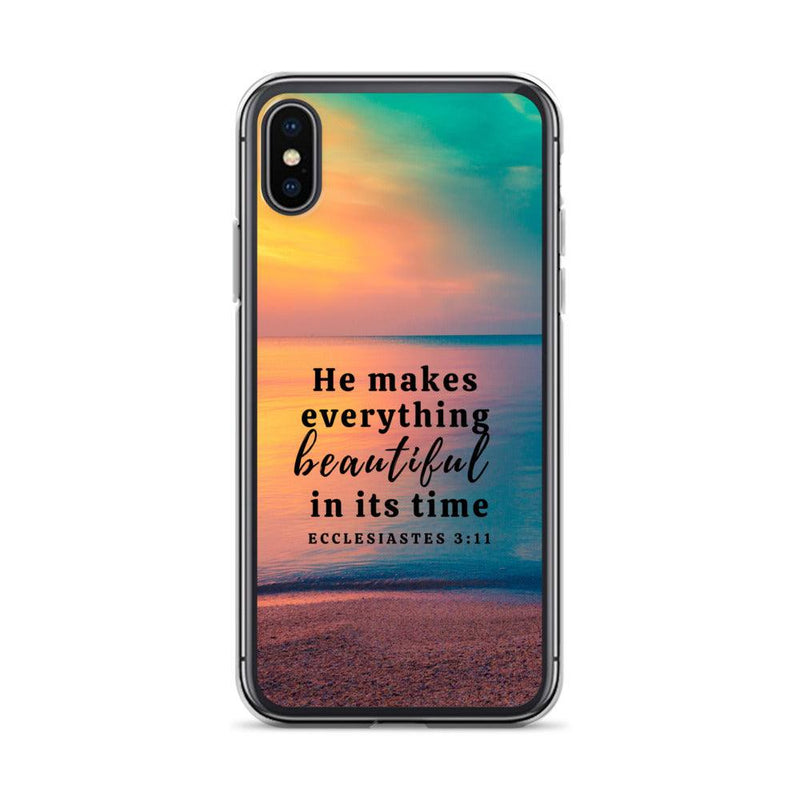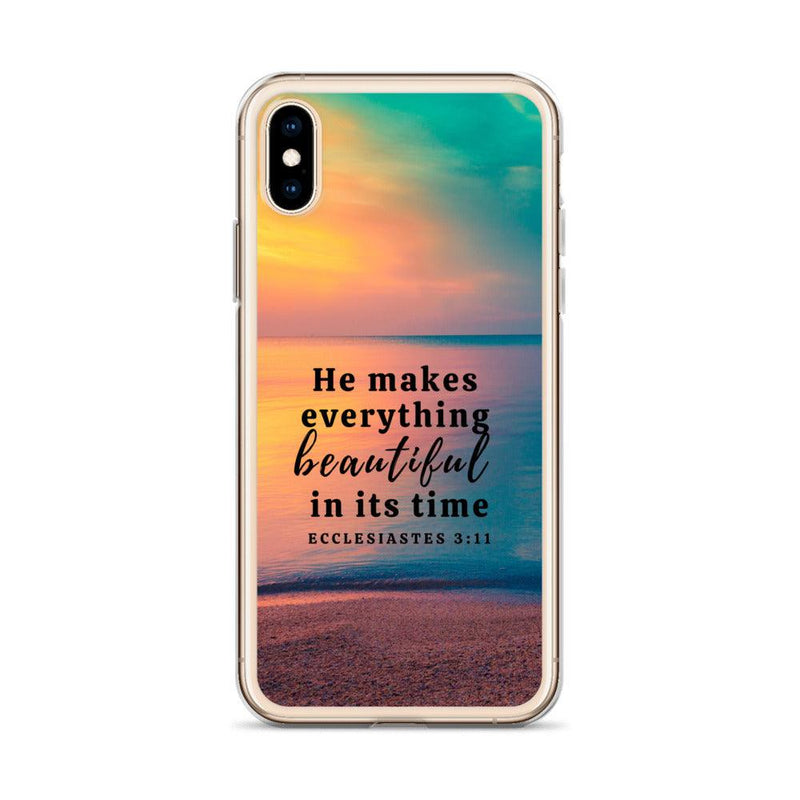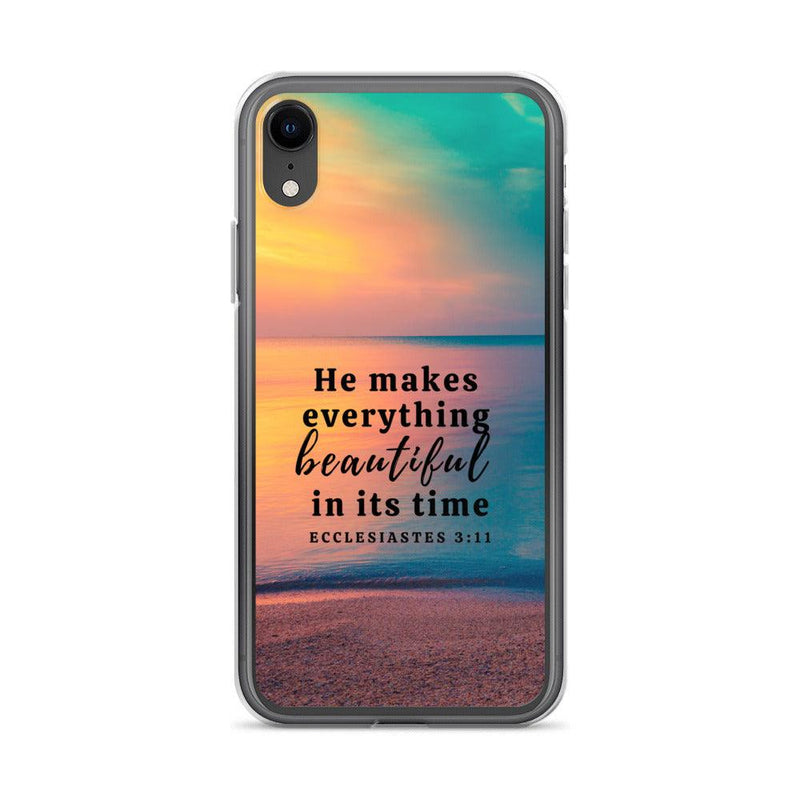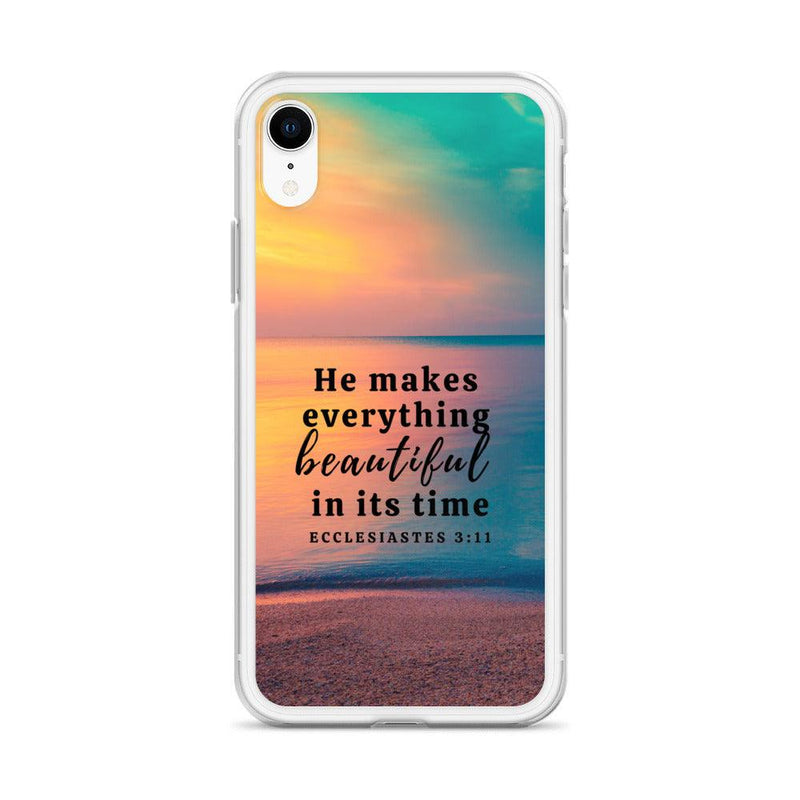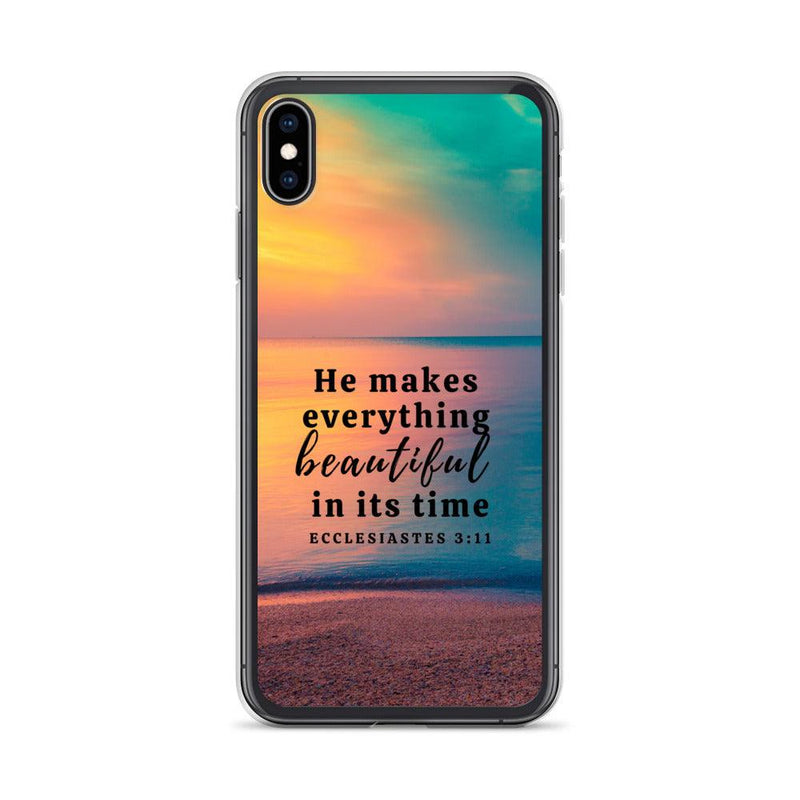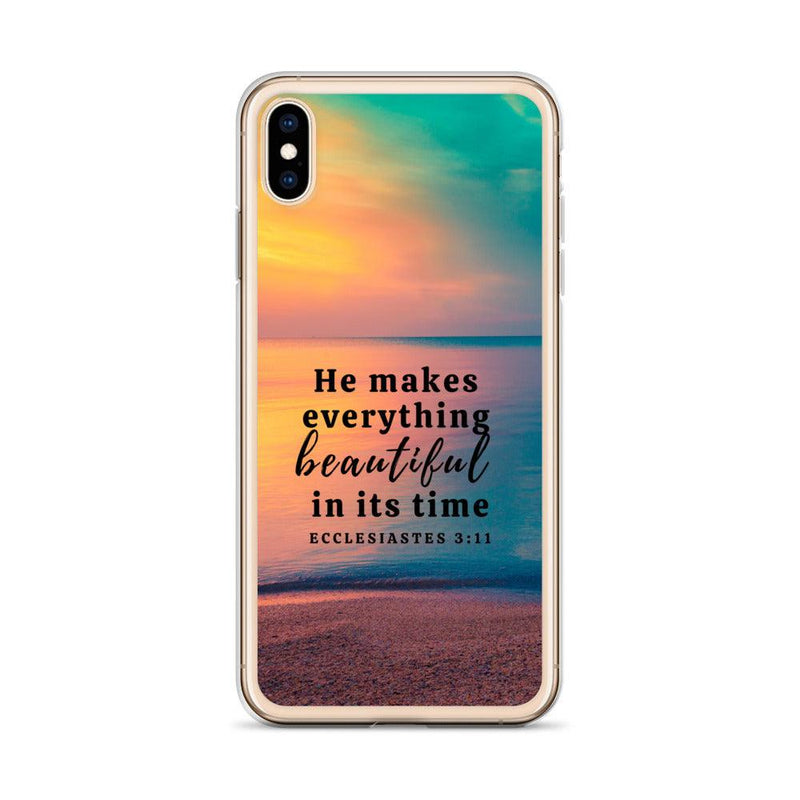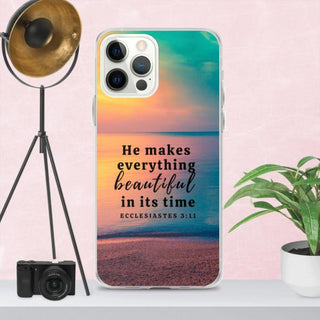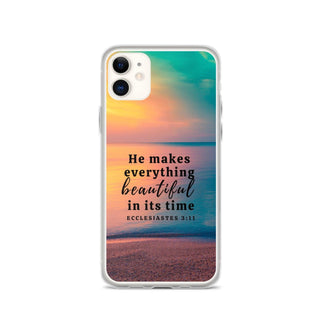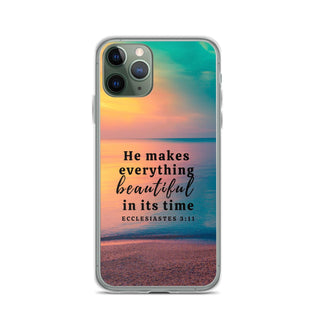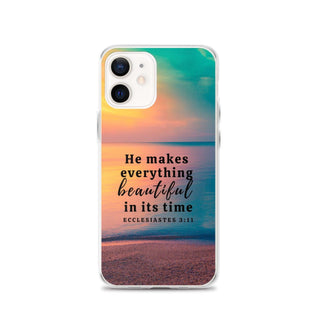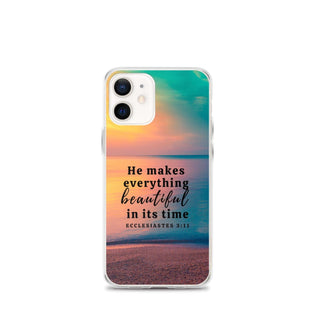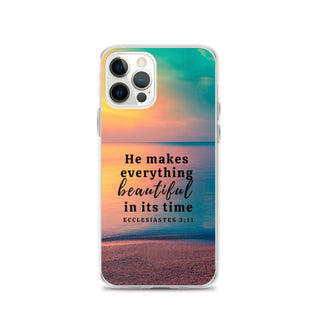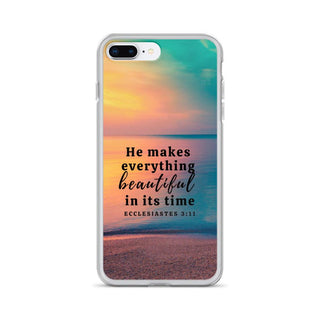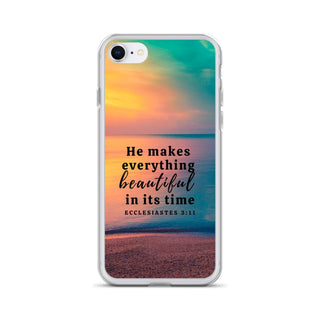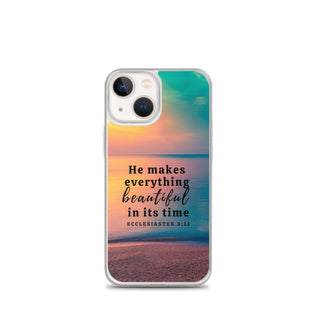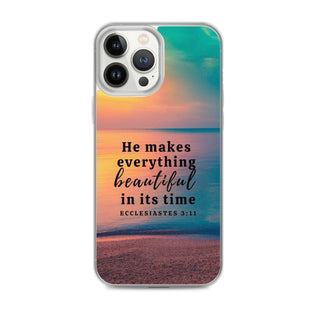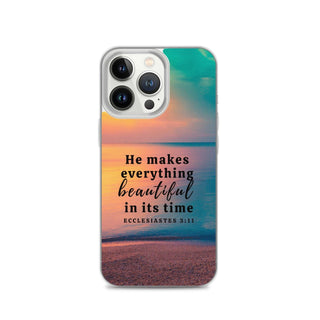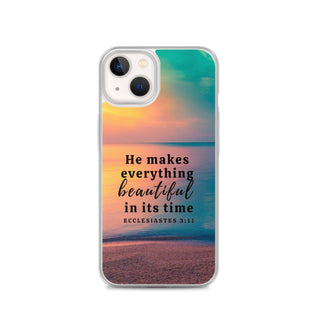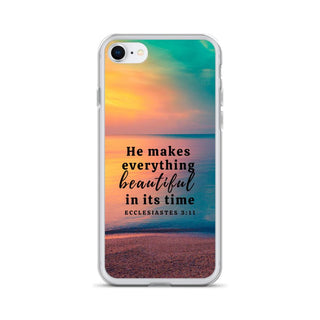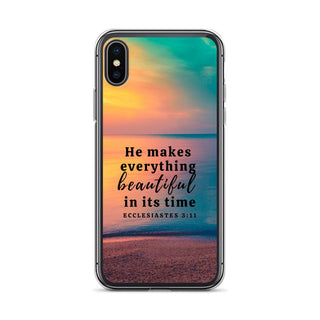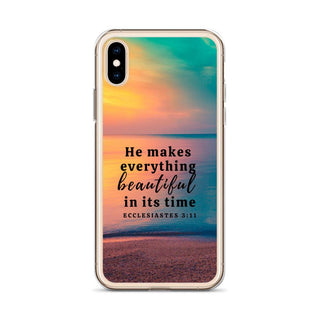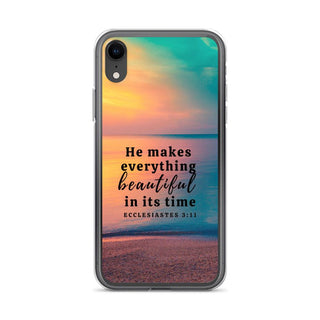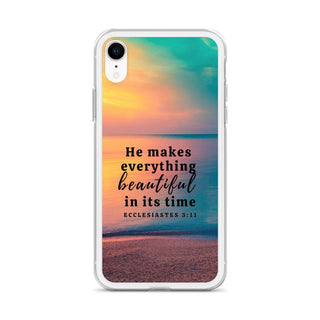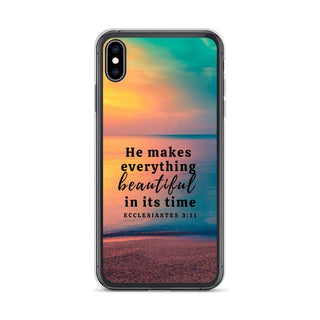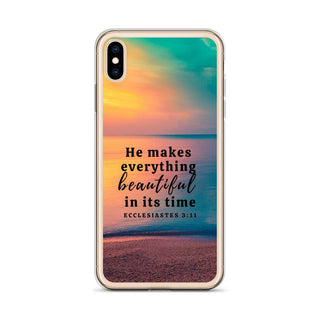 Everything Beautiful iPhone Case
Product Description
Description
Ecclesiastes 3:11 - "He has made everything beautiful in its time. He has also set eternity in the human heart; yet no one can fathom what God has done from beginning to end."
BELIEVE IN THE SWEET PROMISES OF GOD
As the world turns more vile around us and everything appears to be falling apart, it is too easy to succumb to fear and discouragement.  But we must never forget that our Savior and Master is Jesus Christ, King of Kings and Lord of Lords!
He is Sovereign God, and nothing happens that He doesn't allow.  All the lawlessness, immorality, selfishness, greed, wars and rumors of wars, earthquakes, fires and extreme weather disturbances (natural and man-made) are among the many things that have been prophesied over the centuries. Everything is actually falling into place!

Let us keep our eyes fixed on Jesus, the author and finisher of our faith! He is coming one day soon and very soon. His timing is always perfect and we know without a doubt that our lives will be a beautiful masterpiece one day.
PROCLAIM THE POWER OF JESUS WITH THIS SCRIPTURE-INSPIRED IPHONE CASE

This sleek iPhone case protects your phone from scratches, dust, oil, and dirt. It has a solid back and flexible sides that make it easy to take on and off, with precisely aligned port openings.

• BPA free Hybrid Thermoplastic Polyurethane (TPU) and Polycarbonate (PC) material
• Solid polycarbonate back
• Flexible, see-through polyurethane sides
• .5 mm raised bezel
• Precisely aligned port openings
• Easy to take on and off
• Wireless charging compatible
• The SE case fits the 2020 iPhone SE model
• Designed and printed in the USA on imported material
GET YOURS NOW!
Shipping
We pay shipping for USA orders of $100+. Shipping times and prices vary by product and destination country. It takes approximately 6-12 business days for orders to arrive at their destination, which includes processing and delivery times based on product purchased and shipment destination. Please email info@amelaschamber.com or call (916) 796-9757 with any questions.
Each of our pieces tells a story of devotion to Jesus. (Read more...)