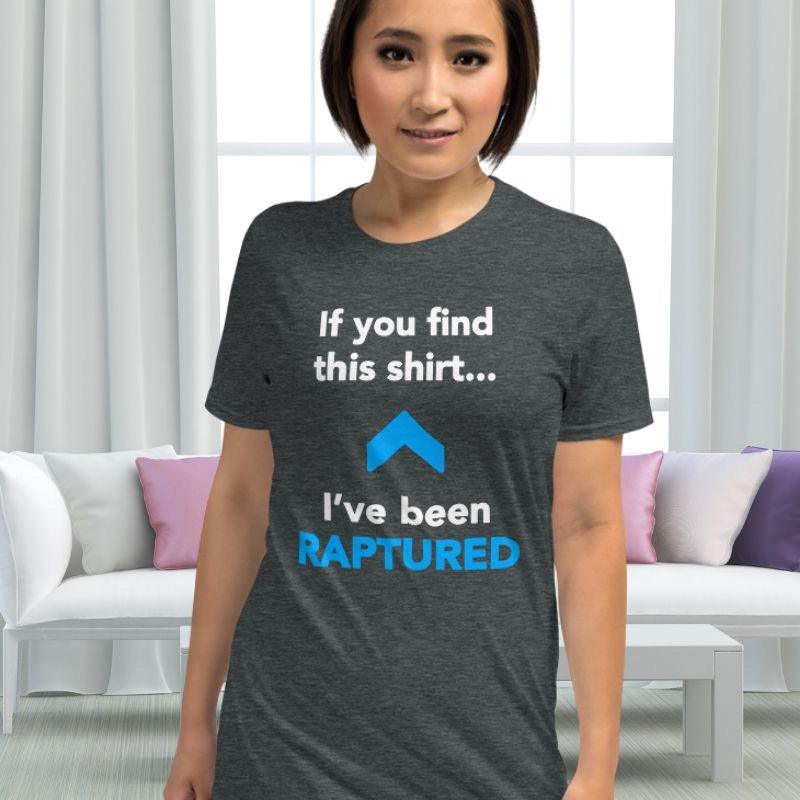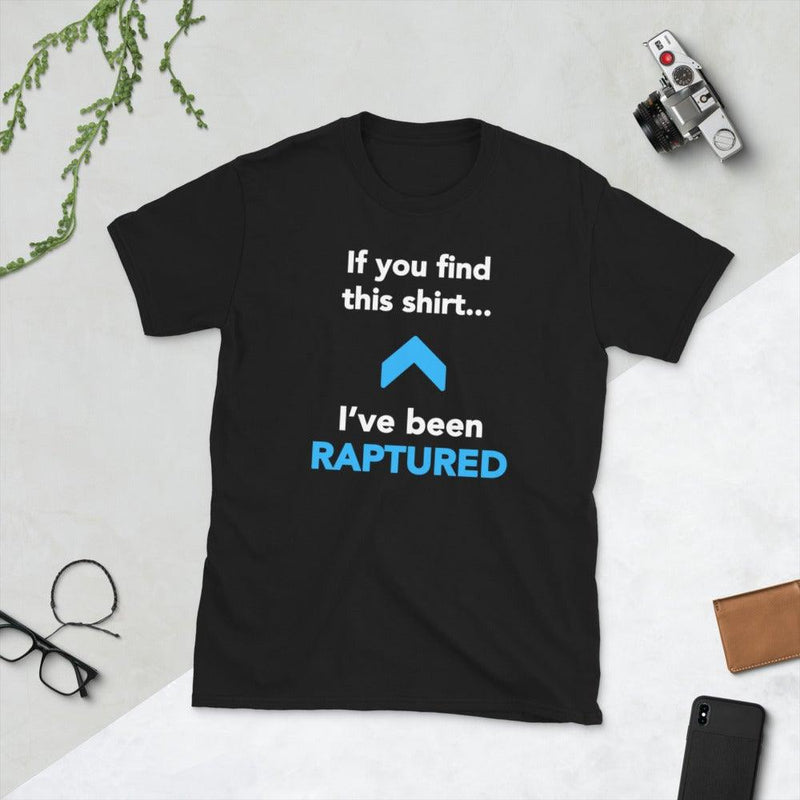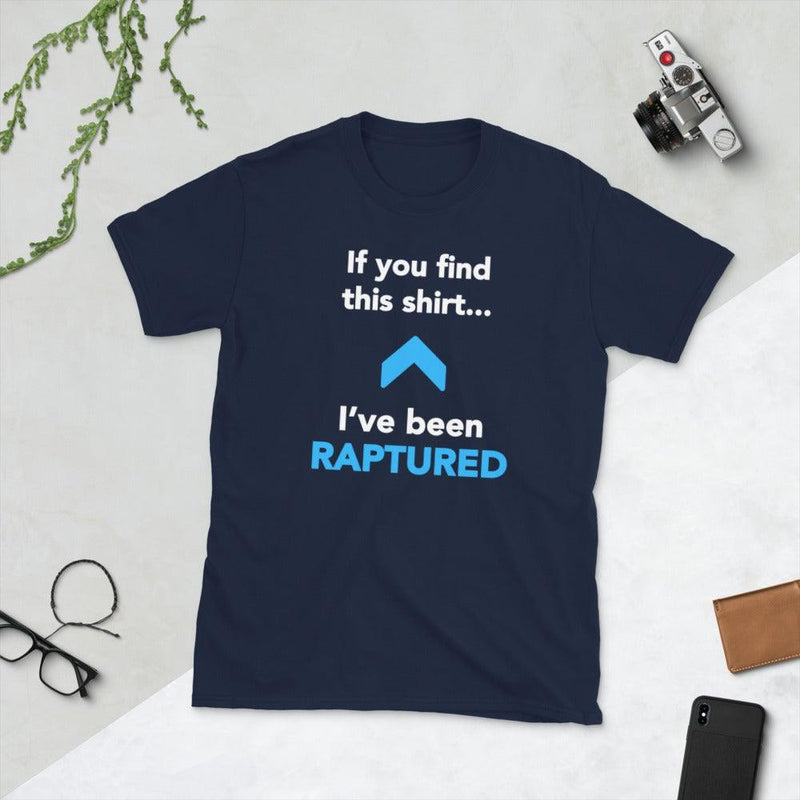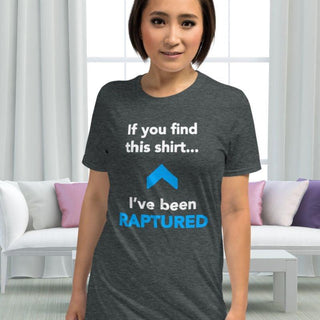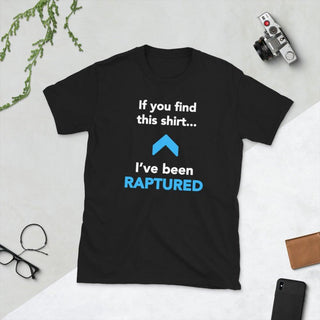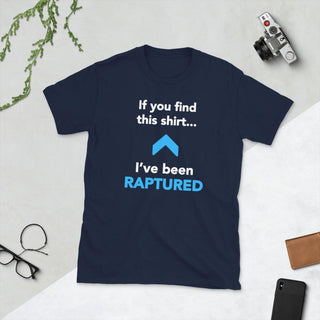 Raptured T-Shirt
Product Description
Description
1 Thessalonians 4:16-17 - "For the Lord himself will come down from heaven, with a loud command, with the voice of the archangel and with the trumpet call of God, and the dead in Christ will rise first. After that, we who are still alive and are left will be caught up together with them in the clouds to meet the Lord in the air. And so we will be with the Lord forever."
THIS HUMOROUS RAPTURE SHIRT DECLARES YOUR BELIEFS
The Rapture, otherwise known as "the Harpazo" in Greek Bible translations (which means caught up), is a supernatural event in which the believers saved in Jesus Christ vanish from earth in the "twinkling of an eye" (instantly) meeting Jesus in the air.
1 Corinthians 15:51-53 -"Behold, I tell you a mystery: We shall not all sleep, but we shall all be changed— in a moment, in the twinkling of an eye, at the last trumpet. For the trumpet will sound, and the dead will be raised incorruptible, and we shall be changed. For this corruptible must put on incorruption, and this mortal must put on immortality."
The most important decision one could make concerns eternal life. So don't delay!
TODAY IS THE DAY OF YOUR SALVATION!
John 14:6 - Jesus answered, "I am the way and the truth and the life. No one comes to the Father except through me.
Studying the Bible and obeying God's teachings and commandments through His Word, by the power of the Holy Spirit, assures you of His guidance and direction in your life.
Designed and printed in the USA on imported materials
Gildan Softstyle Unisex T-shirt
Solid colors are 100% ring-spun cotton
Double stitched bottom hem and sleeves
Pre-shrunk for extra durability
Regular fit
Wash inside out on gentle cycle with cold water
 GET YOURS NOW!
Shipping
We pay shipping for USA orders of $100+. Shipping times and prices vary by product and destination country. It takes approximately 6-12 business days for orders to arrive at their destination, which includes processing and delivery times based on product purchased and shipment destination. Please email info@amelaschamber.com or call (916) 796-9757 with any questions.
Each of our pieces tells a story of devotion to Jesus. (Read more...)